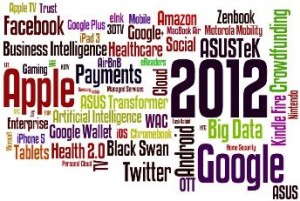 Cloud computing has obviously given business startups the boost it needs in 2011. Several companies such as RightScale, Hiroku and New Relic emerged and flourished with the cloud platform. In 2012, there will be other business startups that will leverage their business, but if there's one thing they need to focus on it is to make their product or service as unique to earn its significant market share. Startups also need funding to make their business noticed by investors.
Here are some cloud computing startups that have a better chance of being noticed in 2012.
AppFog
AppFog is one of the few unique PaaS platforms launched in 2011. It is unique for its ability to leverage Cloud Foundry code, an open source platform on the cloud. Earlier called PHP Fog, but because of its unique ability to support various programming languages its name was later changed to Cloud Foundry foundation. AppFog can take advantage of this unique ability and have Cloud Foundry as its core feature to provide users the best cloud experience.
Bromium
Bromium was co-founded by Simon Crosby who also co-founded XenSource and served as CTO for Citrix Systems. By these alone, one would know where Bromium is coming from. Bromium is a virtualization technology that serves a highly secure tool that connects and integrates the enterprise network from countless endpoints such as mobile phones, tablet PCs, desktops and other gadgets.
Cloudability
Cloudability is a simple yet efficient tracking device that allows monitoring of customer spending from across various cloud computing services and resources. It also has the ability to track cloud-server sprawls and suspicious activities such as hackers. It's a quick and easy tool that will tell a customer how much has been spent and where it was spent.
CloudSigma
IaaS is a tough arena to penetrate with RackSpace and Amazon Web Services as competitors, but CloudSigma has a solid plan and that is to give their customers the best cloud experience. Operating under SuperNAP data center with 10GbE and a solid-state cloud drive, ClouSigma is secure that they can provide their customers the level of control they need and the highest performance they expect.
Kaggle
Kaggle works like an in-house cloud data scientist in the crowdsourcing platform because of its ability to find solutions for big data problems. It has the capacity to host hundreds of teams on the cloud using Microsoft Windows Azure.
Nebula
Nebula is a platform that drives the commercial version of OpenStack, an open-source platform for cloud computing.  Although, it is not the only platform doing this, Nebula has closed a partnership with OpenStack that makes it unique and its services as the most optimized platform among its rivals.
Parse
As PaaS becomes very popular among millions of mobile users, Parse hopes to become among the best specialists in this area. The company has set its mind to focus entirely with mobile apps with its extensive programming resources as it hopes to haggle with competitors like Heroku, Stackmob, and AppFog.
ScaleXtreme
ScaleXtreme parades its functionality feature from its ability to manage both cloud-based and physical servers. It is also proud to say that it does not have the expensive cost from traditional vendors, plus it has gained the attention of cloud providers by adding their product as a value-added service.
SolidFire
SolidFire wants to concentrate in revolutionizing the cloud computing platform for large enterprises. They will specifically handle running mission-critical apps with SSD-based storage systems that allow high performance storage for virtual machines.
Zillabyte
Still running in beta mode, Zillabyte provides users with algorithms and data sets all at the same time, which is unlike other providers that run without the algorithms. Co-founded by former Google software engineers is sure to provide users with services that are focused on text-based algorithms and web data that have enough room for growth and software development.