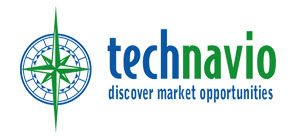 Today, green is becoming color of the shades in the IT industry. For example, almost every data center is trying to introduce a variety of green technologies to reduce carbon footprint and operating costs. Opening such a powerful data center is the foundation not only for the further growth of the company, but also to improve reliability, fault tolerance and availability of its information systems.
Now, TechNavio's analysts in a new report, "Global Green Data Center Market 2011-2015", forecast that the Global Data Center Outsourcing market to grow at a CAGR of 4.66 percent over the period 2011-2015. One of the contributing factors of the market growth is the innovative designs of data centers.
The report is prepared based on inputs from industry experts with in-depth analysis of the market and covers the Americas, and the EMEA and APAC regions. It also highlights key discussion of vendors operating in this market such as Cisco Systems, Dell, Hewlett-Packard, IBM, Oracle, EMC, Fujitsu, Huawei Technologies, Hitachi, and APC Corp.
According to the report, the global green data center market is witnessing increasing use the micro servers. However, the report warned that increase cost of outdated equipment could pose a challenge to the growth of this market. This applies to both IT equipment and engineering systems operated in the data center.
Increased productivity of IT systems in terms of watts of energy is a key factor to reduce energy costs and neutralize the environmental impact of data center operation. Encouraged by the fact that businesses understand the close relationship of efficiency and environmental safety of the data center – outsourcing market will be a key factor for implementing new standards of data centers.
TechNavio report is not the only one that advocates increase use of green data center. Pike Research in a recent report forecast that global market for green data centers will grow from $17.1 billion in 2012 to $45.4 billion by 2016. The compound annual rate of growth is almost 28%. Another report from networking Global Cloud Index report prepared by Cisco predicted, by 2016 total volume of traffic passing through data centers around the world will grow by 4 times and reach the level of 6.6 zettabytes.