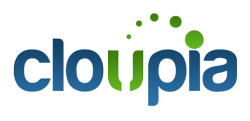 Cloupia, a leading provider of cloud and data center automation and management software, today announced the opening of a London office to expand the company's reach into the European market.  The new office opening coincides with Cloupia's participation in the NetApp's Insight Conference – Nov 14 -17, 2011 in Rome, Italy.
Cloupia solutions enable IT organizations to provision physical and virtual infrastructure consistently and automatically from pools of shared resources using a self-service portal.  IT managers can rapidly provision resources ranging from a single virtual machine to complex multi-tier environments with physical and virtual servers and storage systems.  By enabling seamless integration and management across heterogeneous hypervisor technologies and cloud vendors, Cloupia helps organizations leverage their IT investments and purchasing power to their maximum advantage.
"It is exciting to see the high interest and opportunities for our products throughout Europe.  Establishing a local presence in the UK will create even more opportunities to deliver our solutions to new customers in the region, as well as to better support our existing customers in the UK and the rest of Europe," said Kirk Wrigley, VP of Channels. The Cloupia channel program offers value added resellers a unique and compelling opportunity to capitalize on the growing demand for cloud and FlexPod™ management and orchestration solutions. For more information, visit http://www.cloupia.com/en/partners
Cloupia announces the general availability of Unified FlexPod Management and orchestration software that automates management, monitoring and provisioning of the FlexPod. Cloupia simplifies and streamlines FlexPod provisioning and management to deliver IT as a Service. Cloupia will showcase live FlexPod orchestration demos at NetApp Insight 2011 in Rome, Italy. Cloupia will also demonstrate industry first iPad based datacenter orchestration application – CloudGenie™ for FlexPod to manage and provision the entire FlexPod infrastructure. CloudGenie received tremendous response at VMworld events around the world. This app demonstrates ease of deployment and management for workloads running on FlexPod.
Cloupia further simplifies data center management and operations with the recently released CloudGenie™, a tablet-based data center orchestration application to manage and provision physical and virtual infrastructure. Targeting Apple IOS (iPad) and Android devices initially, this app demonstrates ease of deployment and management for workloads running on cloud infrastructure.  To learn more about CloudGenie™, visit http://www.cloupia.com/en/cloudgenie