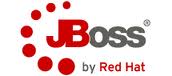 With every passing day, the clout of cloud computing is increasing. Leaders in their own areas, new players come in and try to create a niche for themselves.  Redhat already announced a PaaS offering called openshift, and now with the release of Jboss Enterprise Data Grid 6, they have taken cloud integration to another level.  The enterprise data grid (EDG) is a solution that –
is cloud ready
comes with highly scalable distributed data cache
will reduce response times in applications
will provide additional failure resilience
Having been an open source company itself, looking forward to amalgamation of more open source software/technologies is the natural way to go forward.  Not so surprisingly, the Jboss EDG is based on infispan, an open source data grid platform, and utilizes various other open source concepts, including NoSQL, distributed computing among others.
The cloud readiness of a software has to come from within its core architecture, only then the software can really enjoy the benefits offered by cloud as a platform. Given the fact that EDG is based on infispan and pieces borrowed from NoSQL etc, it supports muti-tenacy, scalability, elasticity and distributed code execution.  With these features, the EDG manages to achieve just that, burning cloud readiness within its core, the architecture.
Quoting from their press release regarding this,  "Based on some of the core concepts from cutting-edge NoSQL technologies such as Amazon Dynamo, and combined with accepted enterprise architectures and design patterns, JBoss Enterprise Data Grid is designed to deliver highly resilient and transactional data access with the agility and economic benefits of cloud computing. "
With EDG, the idea is to keep a distributed data grid (read – Elastic Cache).  This is a fast growing technology space wherein multiple players already exist, and new ones are coming along.  Primarily an algorithm based area, elastic caching is basically a Key-Value pair database stored in memory.  Infispan is one of the leaders in that space, among others are Apache Cassendra, Microsoft Velocity, Ncache etc.
"Data grids are an inherently scalable solution for increasing throughput, resilience, and lowering response times of the data tier," said Craig Muzilla, vice president and general manager of middleware business at Red Hat. "From clustering to vertical scaling and positioning, data grids present an opportunity for significant cost advantages over other data-scaling approaches."
Rightly said by Craig, Data Grids with intelligent caching are fast becoming "the" idea for reducing data latency.  Also used by Oracle in their Exadata offering, the in-memory operations are the fastest way to interact with a data store. Unlike Oracle though, JBoss deals with NoSQL oriented data store, which is inherently faster.