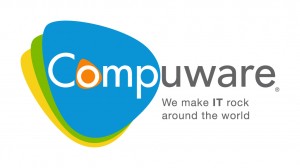 Compuware has worked extensively with VMware to provide extensive support for VMware environments within the Compuware Vantage Application Performance Management (APM) solution. Unlike most other APM solutions, Vantage provides application performance management in both physical and virtual environments, which means it can be used to provide a consistent APM environment throughout the migration of applications from physical to virtual platforms.
In addition, Vantage 11.5 is certified "VMware Ready" to give VMware customers additional assurance that they are choosing the best solution for their APM needs.
Download this white paper to learn how Compuware's Vantage 11.5, now VMware Ready certified, can provide a complete VMware APM solution.