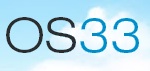 How are small and mid-market organizations responding to trends like cloud computing, mobile deployments and increasingly complex IT requirements?  OS33 shares 5 Top IT drivers for SMB decision makers, giving insight into the factors that are influencing their IT budgets and purchasing decisions in 2012.  This is a recommended read for all IT Service Providers as you prepare to deliver on the IT needs of your customers in 2012.
1.  Growth in Mobile & Distributed End-User Workforce
Mobility and "anywhere computing" is transforming business, driving productivity and efficiency.  Today's workforce needs to have all their IT tools accessible in one place, standardized across all their devices and networks, while IT managers need the flexibility to adapt to various users needs (ie CEO vs. Sales Team).
2.  Delivering on Increasingly Complex IT
End-user IT needs are rapidly growing more complex.  Today's IT is consumed using web-accessible SaaS and Line-of-Business applications, new collaboration tools, using data in the cloud and locally, and across multiple devices.  The provisioning, management and maintenance of these many individual components is highly complex and extremely costly for an SMB.  CIOs, in study after study, are looking for a simple, integrated way to deliver comprehensive IT to their workforce from one provider.
3.  Security & Compliance Requirements
Companies are becoming more and more reliant on data and are increasingly at risk from cyber security threats, data-theft, malware, device loss and more.  Compliance and control of high-value corporate data across devices, SaaS apps, and social media is increasingly complex, and the cost of downtime in dollars, as well as company productivity is extremely high.
4.  Business Continuity and  Performance Expectations
SMBs demand enterprise-level performance, business agility and resilience from their IT, and are calling for risk management planning and integrated disaster recovery.  Yet with today's economic conditions, shrinking IT budgets are causing decision makers to look for options that deliver IT more efficiently and cost effectively without sacrificing on performance, availability and features.
5.  Increased Presence of Brand Name Options (Google, Microsoft, Amazon, IBM)
Cloud computing is entering the mainstream with awareness being driven by solutions from major brands, and creating competition for existing managed service providers.  While not every technology is right for every company, SMBs are reviewing these branded offerings, and evaluating if there is room for additional value from service providers in terms of customer satisfaction, flexibility, or product features.