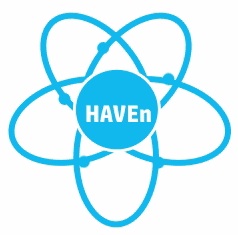 Analyze large volumes of data not only promotes the application of new software and other connectors, but also increases the need for computing hardware, servers storage, etc. With its portfolio analytics, knowledge management, security and monitoring, HP offers a new platform for Big Data.
Under the project name HAVEn, HP has announced a Big Data analytics platform. HAVEn uses technology from HP Autonomy, HP Vertica, HP ArcSight, HP Operations management and Hadoop. This helps companies and government agencies to evaluate large amounts of data in real time. Among the advantages of HAVEn includes the combination of software, hardware and services into a package that can be used easily.
According to a study commissioned by HP, almost 60 percent of the companies want to use their innovation budgets for big data. However, the study also shows that more than a third of companies have already failed with a big data project. HP's revamped Big Data's portfolio can help companies to successfully implement such projects. It enables companies to process the ever-increasing amount of diverse and sensitive data quickly.
The HAVEn platform is vendor independently through an open architecture that supports a wide range of analytics tools; supports multiple virtualization technologies such as VMware, Amazon and OpenStack and different delivery models, such as private, public cloud or managed cloud; supports optimized hardware solutions, such as Hadoop, HP Vertica or AppSystem for HP AppSystem for Apache Hadoop; and provides over 700 interfaces to make the information from structured, semi-structured and unstructured data to one hundred percent usable data.
The first integrated solution on the basis of HAVEn is HP Operations Analytics. This big data solution for the data center analyzes large amounts of different IT data in order to avoid application and infrastructure problems or to quickly recognize intelligent analysis method.
Another app that is running on HAVEn is Autonomy Legacy Data Cleanup. It is a filter that clears huge data dumps that have accumulated by searches.
The business is considered to be extremely lucrative. The revenue associated with Big Data hardware, software and services is expected to reach $23.6 billion in 2016, according to estimates by market researcher IDC. HP stands to gain a foothold in big data market where the rival IBM is a leading vendor. IBM had also increased big data and analytics market portfolio with competitive solutions in recent years through acquisitions.