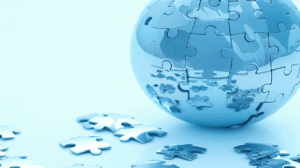 Large data sources in the world today are vast. Companies today have access to a vast range of innovative resources that give companies the ability to gather and analyze consumer information. They can act as a continuous incoming data from the measuring device, the events from radio frequency identifiers, message streams from social networks, meteorological data, remote sensing, data flows on the location of subscribers of cellular networks, devices, audio and video recording.
A report by Transparency Market Research forecast that over the next five years, the Big Data technology market in the world will reach $48.3 billion from a comparatively modest $6.3 billion last year, a CAGR of 40.5 percent from 2012 to 2018.
According to Transparency Market Research, five companies including HP, Teradata, Opera Solutions, Mu Sigma and Splunk, commanded more than 60 percent of the big data market in 2012.
The technology market and big data services represents a global opportunity for rapid growth of billions of dollars. North America is expected to lead the market through 2018, accounting for more than 54 percent of all revenue. But Asia-Pacific region will outpace other markets by growing at a CAGR of 42.6 percent from 2012 to 2018. Flourishing outsourcing industry, distributed manufacturing hubs and lenient regulations on data sharing are the several factors creating significant opportunities in the Asia-Pacific region for the big data market, says the report.
Most of the data that will be made in the period from 2012 to 2018 will generate not people, and cars in the course of interaction with each other and other data networks. These include, for example, healthcare market financial services, manufacturing, healthcare, telecommunication, government, retail and media & entertainment.
The multiple and varied stakeholders including the medical and pharmaceutical product industries, providers and patients, all generate pools of data. A major portion of the clinical data is not yet digitized and so big data tools are helping these stakeholders to use the pool of data effectively.
Despite the prospects offered by new technologies, the IT leaders will certainly have to consider some aspects. Talent – one of them. According to IDC research, only 0.5% of the world's information currently is being analyzed. The need for people with deep analytical expertise in the field of high technology and efficient use of big data tools is limiting the growth of this market.