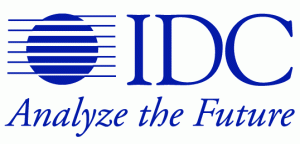 According to IDC, public cloud computing services will account for 46% of net new growth in overall IT spending in five key product categories: applications, application development and deployment, systems infrastructure software, basic storage, and servers. The research report states that over the next five years as spending on public IT cloud services expands at a compound annual growth rate (CAGR) of 27.6 percent from $21.5 billion in 2010 to $72.9 billion in 2015.
Frank Gens, senior vice president and chief analyst at IDC said: "Cloud services are interconnected with and accelerated by other disruptive technologies, including mobile devices, wireless networks, big data analytics and social networking. Together, these technologies are merging into the industry's third major platform for long-term growth. As during the mainframe and PC eras, the new platform promises to radically expand the users and uses of information technology, leading to a wide and entirely new variety of intelligent industry solutions."
Key Research findings:
SaaS will account for roughly three quarters of all spending on public cloud IT services throughout the forecast. SaaS will also drive server and storage cloud spending.
In 2015, 50 percent of all public IT cloud services revenues will come from the U.S. However  as cloud services adoption accelerates, regions outside the U.S. will show much stronger growth.
One of every seven dollars spent on packaged software, servers and storage offerings in 2015 will be related to the public cloud model.