Opscod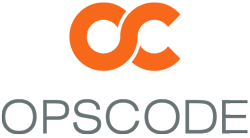 e, the leading player in cloud automation sector, announced today at the O'Reilly Velocity Conference in Santa Clara, the general availability of Hosted Chef, its hosted platform to automate cloud infrastructure. Hosted Chef was released with new features which include "Quickstarts" that automate the deployments of Java Tomcat and Ruby on Rails for the two leading cloud platforms, the Rackspace Cloud and Amazon EC2 and a service level agreement (SLA), making Opscode the first vendor to provide an SLA for cloud infrastructure automation.
Opscode's Adam Jacob, co-founder and chief product officer said: "Thousands of companies have been successfully automating their businesses with Opscode's Hosted Chef and we are proud to deliver the industry's first SLA, relentlessly focused on providing 24/7 customer support and the ability to immediately deploy common web applications stacks in the cloud".
Hosted Chef comes in three packages: Launch, Standard and Premium starting with a monthly fee of $100 and up to $700.
For more information on Hosted Chef visit: http://www.opscode.com/hosted-chef/
The O'Reilly Velocity Conference is a three-day event in Santa Clara, CA, focused on boosting performance in large-scale web infrastructure.