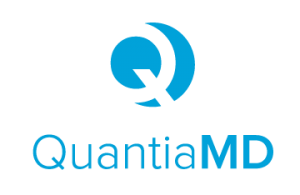 QuantiaMD is an online community and collaboration platform that targets physicians, with the network currently home to over 160,000 members from all over the globe. The service has a Resident Exchange that helps doctors share knowledge and information with each other and discuss pertinent issues related to medical practice and medicine.
QuantiaMD recently closed a $12 million expansion round from its existing investor, Fuse Capital, and the company has stated that it will be using the funding to meet the growing demand from payers and health systems that have to engage and partner with physicians in order to achieve goals and objectives related to improving the quality of care.
With the amount of practicing physicians as its active members, QuantiaMD greatly improves the way in which physicians work together and collaborate with organizations that impact healthcare delivery. Their members spend an estimated average of 45 minutes per week on the service, providing real world insights and practical knowledge from all over the world.
The Resident Exchange
At the core of QuantiaMD's Resident Exchange is an expansive national library that consists of brief, high impact case presentations by chief residents. All of these is built around specialized opportunities that allow the members to network with each other socially.
QuantiaMD's partner in the Resident Exchange venture is the National Chief Residents Consortium (CRC), which is an alliance of internal medicine chief residents. The service has also been endoresed by the New York chapter of the American College of Physicians.
The idea behind the Resident Exchange came because of the realization that residency training had not changed much since the late 1990s. The current residency exchange is still based on live experience and lectures that didn't take into account the new communication technologies or address many non-medical issues that residents will have to face in the rapidly changing healthcare industry.
Partnership with CareCloud
Quantia MD's community platform will be used by cloud-based electronic health record and practic management software CareCloud in order to encourage doctors on using cloud computing and EHR's to meet the demands of practice-management.
Under their partnership, the two companies will gather insight from over 5 thousand members of QuantiaMD's community, which will be used to discover trends in practice management and see the current state of physician groups in the US. Both companies will try to compile data on how physicians save time as well as improve revenue and efficiency.
Key Numbers for QuantiaMD
The client list of QuantiaMD includes nine of the top pharmaceutical companies in the world, and over the past 5 years has built a robust technology platform and highly engaged physician community that willingly works together and consumes content on a scale never before achieved. It transforms the way healthcare organizations collaborate and lowers cost while improving the quality of care.
QuantiaMD currently has 160,000 registered and validated physicians as members, each one spending an average of 45 minutes on the service per week, as well as five hundred plus expert faculty from top institutions.
When it comes to member behavior, around one third of their userbase accesses the service exclusively through a mobile device.  The service also boasts of 40% member growth, which was achieved through referrals from the physicians themselves. QuantiaMD also serves as a host to thousands of private, HIPAA-secure clinician-to-clinician discussions.
Future Plans
According to Kelly Choi, MD, VP of payer and provider markets for QuantiaMD, the company is in the process of adding preparation materials that will help residents pass their board certification exams, and they are also considering other sections on career planning, job interviews and resumes, leadership skills, employment contracts, and even financial planning. Their plan is to first tackle the basics in an environment that aids them in what they are doing during training, but there are also ways to help meet their needs once residency is finished.
QuantiaMD is based in Waltham, Massachusetts. The company first gained a foothold in the industry in New York with their Resident Exchange program for local hospitals. They have since spread out to South Carolina, New Jersey, and Texas. The company is promoting their services via formal and informal channels, including social networking sites such as Facebook.
At the moment, QuantiaMD's membership is limited to physicians, nurse practitioners and assistants. They can join the network for free, but there are also paid work being offered for healthcare systems and health plans, such as building private communities and helping manage physicians and engage them around important measures and initiatives.