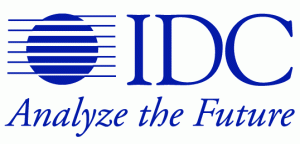 IDC stated in a recent report that the convergence of Western European mobility enterprise and security-based platforms will hit a rapid growth as cloud computing continues to thrive.
A research paper conducted by the firm predicted that the enterprise mobility and security market in this region of the globe will attain a $763 million increase in 2015. It is expected also that they will record an annual CAGR (compound annual growth rate) of at least 30% for the next 5 years.
IDC Mobile Enterprise Strategies EMEA research director, Nicholas McQuire said in a statement that the trend for more SaaS-based software is out of disbelief from the enterprise class, size and sector.
McQuire said "Twelve months ago, enterprises were taking relative siloed approaches to managing their mobile devices and security. Now we're seeing the ability to access corporate data and application in and outside of a company's proprietary networks and over the public Internet, we see them looking for more holistic solutions to help more broadly with all aspect of mobile risk management."
Cloud-based enterprises are challenged increasingly to efficiently manage mobile platform devices and network use and activity. The cloud IT has to handle all network activities as companies allow employees and customers access company database information. This includes business-to-consumer (B2C) and business-to-business (B2B) applications.
McQuire said that as the device management and security issues continue to become intertwined, enterprises should continue to develop better security platforms like device tracking system, wipe and lock option, application access, and policy and security capabilities.
He added "Customers rationalizing mobility requirements today often don't have the time, resource, or business case to pilot, evaluate, install, and configure capex based on-premise solutions, so they are turning to the cloud, both public and private, as an alternative to be up and running in hours as opposed to days."
As the cloud market continues to evolve due to the rise of varying hybrid and outsourced-cloud models, enterprises must meet the demands. "Some enterprises may need to integrate with Active Directory and existing VPN [virtual private network] services or PKI [public key infrastructures], for example so may want just want mobile management SaaS, or their mobile infrastructure managed as a service behind their firewall or hosted in a third-party data centre," McQuire said.
Enterprises must have the complexity to handle speed, scalability and the rapid developments in mobile adoptions.