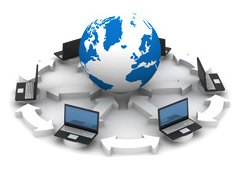 The potential advantages of cloud computing are well documented. If designed and provisioned properly, cloud deployments can lower capital and operating costs, increase flexibility, and improve service levels. Private cloud deployments are particularly important because they increasingly represent an enterprise's first step toward the ultimate goal of dynamically matching IT service demand with IT service supply; a concept Gartner termed "real-time infrastructure" in this report.
Private Cloud Computing Ramps Up in 2011
Data center executives are showing a definite interest in pursuing a private cloud computing strategy through 2014, and client inquiries and polls are also showing that many early deployments are already in place. Feedback from data center executives is that 30% more enterprises plan to invest in private cloud computing in 2011.
Download this report and learn key questions and answers companies should know before deploying a private cloud and how Internap can deliver value at every stage of your IT organization's evolution toward the cloud.