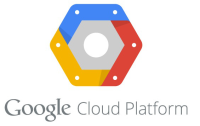 Google does not skimp on how to attract start-ups on its cloud platform. Recently, the search gaint announced the "Google Cloud Platform for Startups" that offers young people grows by offering $100,000 credit for one year to host all types of tools and services on the cloud development platform from Google.
The new program, according to Google, help more young people to take advantage of the cloud and get resources to rapidly develop and launch their own idea receiving $100,000 in credit to use on Cloud Platform, 24/7 support and the ability to contact Google's  technical team.
The offer is valid for startups with less than 5 years of life from around the world that meet the following requirements – they must be under the guidance of a business incubator, business accelerator or a venture capital fund, all obviously recognized and certified; must not have benefited from loans from other cloud platforms; must not have received more than $5 million of funding; and annual turnover must not exceed $500,000 per year.
Google in a blog post says startups can take advantage of this offer and begin using the same infrastructure platform we use at Google. For example, Headspace is helping millions of people keep their minds healthier and happier using Google Cloud Platform for Startups. Thousands of startup applications have developed very successful on Google Cloud Platform and have grown up to serve in the tens of millions of users.
Through this investment fund, Google wants to push new entrepreneurs to use its infrastructure services in the cloud. This offer supports Google Cloud Platform philosophy as it want developers to focus on code and not worry about managing infrastructure. Thousands of startups have imagined successful projects on Google Cloud Platform, and these projects will now attract tens of millions of users thus directly and indirectly benefitting Google.
With this move, Google is clearly trying to attract new customers moving them away from other competitors in the cloud world like Amazon Web Services, which is the current industry leader and Microsoft Azure, which is fast catching up with the AWS. Microsoft also has a similar program called BizSpark that offers startups a month on $150 credits to use its Azure cloud platform.
Soon after the announcement, Amazon responded by cutting the price of its Simple Storage Service by an average of 51 percent, with cuts varying between 36 percent and 65 percent. Microsoft also followed suit shortly after with comparable price-slashing on its Azure services.