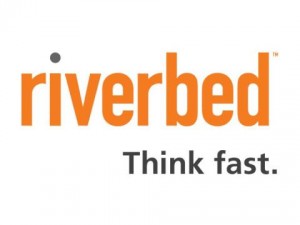 Riverbed Technology (NASDAQ: RVBD), the IT performance company, today announced that it has acquired Aptimize Limited, a privately-owned company that is a market leader in web content optimization. The Aptimize organization, based in Wellington, New Zealand, will become the new Web Content Optimization product group, led by the former CEO of Aptimize, Ed Robinson. Riverbed also announced today the acquisition of Zeus Technology, a privately-owned company that delivers high-performance software-based load balancing and traffic management solutions for virtual and cloud environments. The acquisitions of the two companies will form the cornerstone of Riverbed's asymmetric optimization strategy.
Aptimize is a market leader in web content optimization, an innovative new technology area that allows customers to deliver both internal web applications, like SharePoint, and external web applications, like e-commerce websites, much faster. The Aptimize Website Accelerator eliminates massive inefficiencies in modern web applications by effectively transforming the content (javascript, cascading style sheets, images, etc.) in real time—instantly accelerating websites or intranets with a simple software installation on the Web server. No extra hardware, code or browser changes are needed. Organizations that deploy the Aptimize solution have accelerated performance up to 400%.   The Aptimize solution is often deployed in tandem with wide area network (WAN) optimization controllers and application delivery controllers (ADCs) to enhance performance.
"Aptimize provides a new type of optimization that can be applied to all types of Web-based content," said Jerry Kennelly, president and CEO of Riverbed. "Much like our Steelhead solutions optimize the protocols that web pages move over, Aptimize optimizes the actual content of the page for the end user's device."
Aptimize goes beyond HTTP and TCP optimization and Web content optimization by transforming web content for faster delivery and a more responsive user experience. Aptimize's technology reorders, merges and resizes content according to who is viewing it and from where. The end result is the application is delivered more effectively—up to four times faster—regardless of the platform used.
Acquisition of Zeus Technology Enables Riverbed to Offer Comprehensive Application Performance Portfolio that Targets the Needs of the Next-Generation Datacenter and the Future of Web Applications
We had recently covered Zeus Technology with an in-depth article only two weeks ago. Zeus pioneered the development of software-based highly scalable application delivery controllers (ADCs). The Zeus virtual ADC (vADC) delivers the highest performance, and supports the broadest range of hypervisors, including VMware, Xen, HyperV and KVM.  Zeus vADC solutions are used by over 1,500 customers worldwide, including seven of the top 10 telcos, a majority of the leading cloud service providers, major broadcasters, and top media and e-commerce companies.
"Riverbed is the performance company," said Jerry Kennelly, president and CEO at Riverbed.  "Our goal is to have the broadest and best portfolio of performance optimization products to solve a range of customer performance problems. The acquisition of Zeus is a perfect fit with that strategy. The Zeus solutions are designed for how people want to architect their applications now—high-performance software for cloud environments."
Zeus approached product development differently by architecting a software-based ADC. As a software-based solution, the Zeus vADC has many advantages over its hardware-originated peers:  it is better suited for virtual and cloud environments, it can migrate across environments, and it can scale on demand. In addition, because it is integrated into the application stack, IT organizations can more flexibly script, automate and deploy the Zeus vADC than is possible with legacy hardware-based approaches. In addition, there is great potential for integrating both symmetric and asymmetric acceleration approaches in order to deliver the best solution for performance in both private and public cloud environments.
"According to industry analysts, the virtual ADC market is expected to grow about four times faster than the traditional ADC market over the next 4 years," continued Kennelly. "Zeus is well positioned within this market as customers look for ADC solutions for public and private clouds that truly integrate into their application stack."
Under terms of the acquisition, Riverbed will pay approximately $110 million in cash for the securities of Zeus and up to an additional $30 million in cash based on the achievement of certain bookings targets in a defined twelve month period following the closing. The acquisition is expected to be approximately breakeven to Riverbed earnings in the second half of 2011 and accretive beginning in 2012.