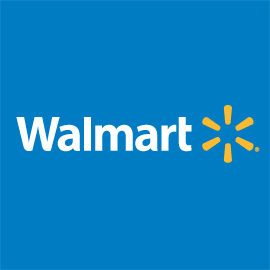 Walmart is using its big data collection to inform customers of their choices as a mobile marketing strategy. It rationalizes that since its consumers have made their mobile devices as indispensable, the retail company can make use of this information to its advantage. The customers will be offered shopping tools to help them from pre-store planning, decision making, and up to check out.
In a survey conducted by Deloitte, the company found out that offline sales can be as big as $700 billion in 2016. As such, Walmart plans to implement its mobile strategy to improve its revenues. It is planning to offer a mobile application to help customers create shopping lists by suggesting to them what they should buy. Walmart is able to do this because it has a huge collection of shopping data it has collected from its customers.
Walmart is also planning to create a mobile app which will help customers when they're already in the stores. The said application is able to sense if the customer is inside a store and automatically prompts the customer to opt for "Store Mode" so that he can scan QE codes for discounts and prices. Walmart also plans to create an application wherein a customer can use voice prompt to create a shopping list based on a customer's preferences.
According to a study conducted by the retail store, customers who make use of its mobile applications shop at Walmart's stores at least twice a month. They also spend 40% more monthly as compared to customers who are non-app users. In January of this year, Walmart teamed up with Straight Talk Wireless to create a $45 prepaid plan for its customers who have smartphones. Clients who bought smartphones at any of Walmart's stores are also offered a $25 a month no-interest fixed monthly installments through the store's credit card.