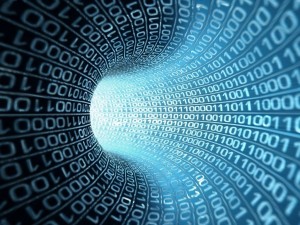 by Anchita Magan
How significant is Big Data in the retail industry?
Everything from meager detail to highly important information of the business world is stored and classified in bits and bytes called Big Data. Nowadays big data are being used as never before, to look into the minds of the customers and to gratify their requirements.  In the present scenario, the fruitful impact of big data analysis is observed in all sectors of corporate world, including retail industry. Big data in support with high-performance analytics aid retail sector manage their offerings in a way that is productive to both the company's bottom line and the consumer. It is important for retailers to learn about their customers as much as possible to read and influence their buying behavior and to provide higher customer satisfaction.
What value benefits does Big Data provide to the Retail sector?
For retail companies, it is important to tailor big data in multitude of databases that are unstructured and unrelated, in order to meet the growing challenges faced by the industry in the present age. It provides a keen insight into the choices and preferences of the customer, to cater to their changing needs. The most significant objective of customer analytics is to understand and target most valuable customers and maximize profits and loyalty. It further tap the transactional data to coordinate customers, stores, products and promotions.  Big data also helps the company to draw a comparative analysis of the dealings of its competitors, to have a competitive edge over others. Applying the analytics helps in studying the marketplace and the factor affecting it, to answer the questions that are plaguing them for years. For illustration, the success of a new product can be predicted by a comprehensive evaluation of detailed sales data and using analytics, to decide upon whether to expand the production or discontinue it.
The beneficial outcomes of big data add to the revenues of a company because it increases the speed of the processes involved and thus enhance the efficiency and effectiveness of the overall working of the company. This also allows to expand the business with increase in the number of clients and hence increasing the potential revenue.
What does Big Data mean for organizations?
Big data analytics collectively affects all industries in the corporate world. It knit together all the business units in a loop so that they can work in coordination with each other. Thus, the same data can be used to deduce the financial analysis, marketing outputs and operations and sales management; to forecast the indices of the respective domains.
This help companies to look beyond the volumes of sales, and encourage focus the business on maximizing profit for each customer, which has a great significance in the revenue generation and is crucial for the overall growth of a business. This guide through marketing efforts and help to cut down non-effective marketing costs.
How Big Data can be employed to create a better shopping experience?
Till now it has been very challenging for retail companies to offer recommendations for products at the individual strata. But now with the aid of data storage and high performance analysis, personal shopping experience can be provided to all customers by sales associates who have the customer related information available on their mobile devices.
On the basis of high performance analytics, online shopping sites look into historical records of customer's purchase and provide recommendations, notifications and special offers to market new and revived products and services.  According to a report by McKinsey Global Institute, Amazon has had tremendous success by using data it has collected to discover what additional products its users are likely to buy. As the study noted, "Amazon reported that 30 percent of sales were due to its recommendation engine."
Thus, to increase profitability, to optimize staffing, to improve service levels, and to enhanced  customer experiences , big data analyses is of immense use because it enables the company to look into the minds of the customers. This helps the company to predict trends and prepare for demand by optimizing prices and promotions.
Author Bio:

This is a guest contribution by Anchita Magan from [x]cube DATA.  [x]cube DATA provides big data solutions for retail, healthcare, telecom and various other industries.