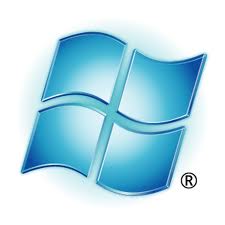 The exclusive club of billionaires cloud has a new member in its ranks:  Microsoft. Windows Azure, one of the four professional cloud services from Microsoft (with Office 365, Dynamics CRM Online, and Windows Intune), have over the last 12 months reached the symbolic first billion dollars in revenue.
According to Microsoft, for the last six months the number of subscribers Azure has increased by 48% .Quarterly revenue of the Microsoft Server and Tools Business (STB) business, which includes the development and promotion of the Azure project, grew by at least 10% of the last nine calendar quarters.
Azure cloud services not only include Windows Server-environment and mechanisms for remote office, but products like SQL Server, Exchange, SharePoint, Xbox, Visual Studio, Dynamics, System Center, and others. Microsoft officials noted that this year there will be products that allow remote control of advertising. In addition, the software giant expects a turnover of one billion dollars from the Office 365 cloud application.
Microsoft launched its AWS competitor Infrastructure-as-a-Service, two weeks ago. So far, Azure was pretty much a platform-as-a-service game and therefore not directly competes with AWS. That all changes now, which is probably why Microsoft is beating the drum on the momentum of Azure.
Beyond last 12 months sales, Windows Azure is a matter taken very seriously by Microsoft, which invests heavily on the subject, hoping to convince users that Azure is quite credible to Amazon. Microsoft has announced the commercial availability of the extension to the Azure IaaS world, with new services around the hosting of virtual machines, or improvements around the VPN for certain components of Azure. Earlier last month, Microsoft had unveiled new set of cloud services designed to more directly challenge Amazon and vowed to match the lowest price of AWS. In addition, Microsoft revealed Azure cloud-based Hadoop service known as Windows Azure HDInsight Service last year in a move to support open source project.
However, the Microsoft is still struggling to be truly recognized by users of cloud. According to analysts, the American manufacturer has failed to create competition among developers and especially start-ups. According to Bloomberg, 27% ​​of companies use Azure when they are 71% to turn to Amazon for their cloud needs. But according to Forrester analyst James Staten, the market share of Microsoft could reach 35% over the next year. It also believes that the Azure income will double from one year to another.