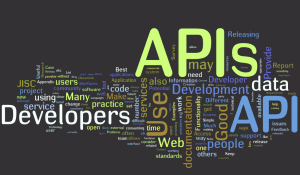 Experts do not believe that an API standard will be implemented in the near future. This is primarily because each of the cloud computing service providers has its own API definition. Although there is a real need to standardize APIs, these providers are really not bent on moving towards standardization because the APIs are expensive to create and modify. As such, the public can't expect API standardization.
Amazon Web Services, being the most successful cloud computing service provider to date, has become the norm. Proof to this is that other companies like Eucalyptus now offers API compatibility with Amazon Web Services. Other companies are also following suit. Because of this movement, it can be said that AWS's API has become the norm.
Although there are developers who are offering abstraction as a means to standardize APIs, this can be difficult to do because it will basically trade an API for another at will. This idea will offer application portability but it can be burdensome if there are 1,000 translations per minute. At present, 10 transactions per minute are highly feasible but if more and more applications reside in the cloud, it will surely be a disaster.
Lastly, cloud computing providers will surely not agree to shift to an API standard especially to one which they didn't create and will eventually aid their competition. Those new players in the cloud computing industry will probably agree to have an API standard but for those cloud computing leaders moving towards API standardization is useless. Also, these cloud computing suppliers will surely modify the APIs in order to protect their products and services.
Eventually, API standardization may be pushed especially when the market matures but it won't be the case in the near future. As a matter of fact, when it comes to technology, standardization only happens at a later stage.