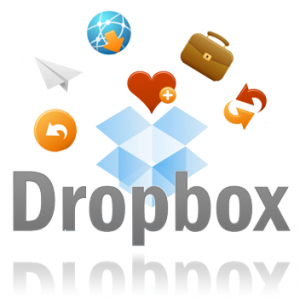 Dropbox, a cloud-based storage and file sharing platform is moving to release the chains from cloud consumers with the release of its new service application called Dropbox for Teams. This is seen to help SMBs in sharing and storing files, documents, photos and videos within the cloud.
Dropbox for Teams was launched last Thursday; this service application focuses on giving SMBs a hand in managing their administrative controls, billing processes, customer phone and technical support and a relatively huge data storage for team members. This move from the young San Francisco-based company is to bring their service applications into the business arena.
Sujay Jaswa, Dropbox's vice president of business development and sales said, "People in over a million businesses around the world trust Dropbox for its simplicity and reliability. Now, Dropbox for Teams will give businesses the control and freedom to rethink how they work."
Dropbox currently has 45 million users in 175 countries worldwide. According to their statistics these users use up a huge amount of data storage as they save 1 billion files every 3 days. These figures will soon triple as Dropbox for Teams is introduced to SMBs.
Dropbox for Teams is now ready to battle with other cloud-based business storages and file sharing service applications from Apple iCloud, Box.net, SugarSync and Amazon Cloud Drive. Dropbox for Teams is a free service that will allow consumers to add, update and save files, videos and photos. What is good about Dropbox for Teams is that it can readily be used using nearly all operating devices such as iOS, Windows, Linux, Mac, Android and BlackBerry.
Security is not an issue because Dropbox for Teams will be using the same security features from the standard Dropbox files, which uses Amazon (NSDQ: AMZN) Simple Storage Service (S3). The additional features and administrative tools from Dropbox for Teams will cost $795 annually for five users initially, and for additional users it will cost $125 each. The standard plan will include 1,000 GB of shared cloud-based storage, and for each user added to the team it adds 200 GB of data storage to the entire team.
Rumors have it that Steve Jobs offered Dropbox acquisition for a nine-digit figure, but founders Drew Houston and Arash Ferdowsi turned it down. To date, in its series B of funding, Dropbox now has $257.2 million of total funding.
Dropbox's most recent challenge, however, happened earlier this year when a bug opened a security hole that gave access to users even without the use of a password. This was immediately resolved and according to Dropbox, no accounts were compromised during that incident.