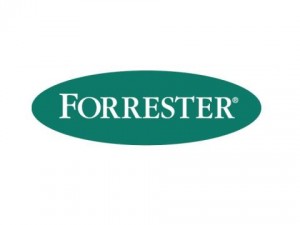 More studies confirm that the average safety offered by the data center over the cloud is higher than the average recorded at similar facilities on premises, but WikiLeaks scandal and espionage activities conducted at the level of governmental institutions, with everything shown by the work of the National Security Agency (NSA) could shift the focus of investment to on-premise solutions.
According to a new report by Forrester, IT could benefit from an increase in private spending estimated in the order of around 7% during 2014. Global spending on technology will rise 6.2 percent to US$2.22 trillion in 2014 – driven by improving economy and growing interest in areas such as mobility and cloud computing.
Growth will pick up even more in 2015, particularly for software. If the prediction bears out, it will be an improvement purchases of computer equipment, communications equipment, software, IT consulting and systems integration services, and IT outsourcing services.
Forrester Research says CIOs in Europe are concerned about the NSA and re-thinking whether to put data in the cloud. The research firm believes the stable on-premise software market could grow 5% to 6% in 2014 and spending on cloud technology to grow by 20% or more in 2014.
According to Forrester, the architecture of IT companies today sees the presence of on-premise infrastructure, protected by security solutions insulated and installed inside the company, and cloud infrastructure with recourse to protection solutions offered by CSP. Many CSP also actively participate in the community that promote common security standards and frameworks (such as the Cloud Security Alliance) and work to meet the requirements developed by monitoring bodies such as the European Network and Information Security Agency (ENISA) or American National Institute of Standards and Technology (NIST).
The report said that business and government purchases of software will post the fastest 2014 growth (7.8% in US dollars) of any tech category, followed by IT consulting and systems integration services (7.3% in US dollars). The strength of software reinforces the position of the US tech market, because the US represents almost 50% of global software purchases. IT outsourcing and hardware maintenance will be weak in 2014 due to smaller deals and widespread discounting. Software will account for $568 billion tech spending in 2014, followed by followed by IT outsourcing at $442 billion, IT consulting and integration services at $421 billion, computer equipment with $416 billion and communications equipment at $373 billion.
Software's leading position is not a surprise, because it is the focal point for tech innovation today, whether that innovation takes the form of cloud computing and adoption of software-as-a service (SaaS) and platform-as-a-service (PaaS); smart computing and big data, real-time predictive analytics, and smart process apps; or mobile computing and mobile apps and enterprise app stores, the report states.