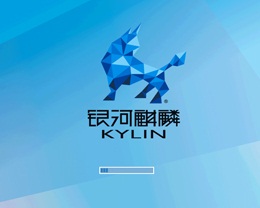 Microsoft announced today that it has signed a legal covenant agreement with China Standard Software Co. Ltd. (CS2C) and will work with the Chinese operating system developer to create cloud computing products for the Chinese market, in a move that could help Microsoft sell to Chinese government agencies.
China Standard Software has co-developed with China's National University of Defense Technology a Linux operating system called "NeoKylin", which been approved by a number of government ministries.
NeoKylin is meant for use by government offices, national defense, energy and other sectors of the Chinese economy, and aims to reduce China's dependence on imported operating systems.
Simon Leung, chairman and CEO of Microsoft Greater China Region  said "We have come together with CS2C through our shared belief that technology is both a critical mechanism for organizations to realize their potential, as well as a catalyst for innovation and economic growth. Through this collaboration, we seek to support our joint customers in China with solutions for the cloud, which will help them build upon their existing operational investments, yet also allow them the flexibility to capitalize on strategic opportunities that may arise during this period of expansive change and growth."
According to Microsoft, the primary goal of this agreement is to provide public and private cloud solutions to a diverse array of industries through a rich partner ecosystem. The solutions stemming from this collaboration will be built on Microsoft's Hyper-V Open Cloud architecture and will include support to run CS2C NeoKylin Linux Server products.
By the agreement, Microsoft and China Standard will jointly develop and sell private and public cloud computing products. Microsoft and CS2C are going to sponsor a joint virtual technology lab in Beijing for solution development and testing of cloud solutions.
"The lab will focus on the certification of CS2C NeoKylin Operating System on Windows Server 2008 R2 with Hyper-V, creating Microsoft Systems Center management packs for CS2C NeoKylin Operating System application workloads, and incorporating support for CS2C NeoKylin Operating System within the Hyper-V Cloud architecture"
China's cloud computing market is expected to grow fast. A survey by research firm Gartner found that 55% of Chinese respondents would like to spend more than 10% of their total IT budget on cloud computing.