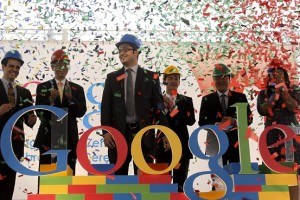 Google has officially announced the start of construction of its Singapore data center, which will cost US$120 million. The new data center is located in Jurong West and is expected to be complete by early 2013.
The head of Google Southeast Asia, Julian Persaud said at the data centre groundbreaking ceremony "Building this data centre is an important investment for Google to better serve the large and fast-growing Internet population across Asia… Users in Asia are going online to build businesses and look for entertainment and news. The data centre will enable (Google) to provide them faster and better ways to do that."
Google said staffing requirements are still being finalized but recruitment for the leadership team has begun and will continue as construction progresses. Once operational, the data center will be manned by a "small team" full-time staff and a number of contractors in various roles, including computer technicians, electrical and mechanical engineers, catering and security staff.
Simon Chang, director of Google's hardware operations in Asia, said that the new Singapore data centre will be one of the most efficient and environmentally friendly in the nation and Asia. It will be built according to the same high standards of Google's existing data centre facilities, said Chang.
Google currently operates data centers in United States and Europe and unveiled plans in September to build three data centers in Asia, namely, Hong Kong, Singapore and Taiwan.
Last week Google started the construction of its Hong Kong data centre with an estimated investment of US$300 million. The facility is also expected to be operational by early 2013. Information on the Taiwan facility has not been disclosed yet.