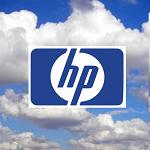 Léo Apotheker, HP's CEO, announced last week sweeping changes intended to help the company recover from a series of disappointing quarters and return to high-margin profitability.
Over the next 12 to 18 months, the firm will be closing down its PC operations and is instead turning to Cloud and infrastructure solutions and software with a focus on commercial markets.
This drastic change of direction for HP, the world's largest personal computer maker, highlights the industry's instability, as consumers increasingly choose tablets such as Apple's iPad instead of the traditional home computer.
But HP is also killing off the TouchPad, a tablet that was supposed to compete with the iPad because it produced poor sales.
Mr. Apotheker said "The velocity of change in the personal device market continues to increase and the competitive landscape has grown increasingly more complex, especially around the personal computing arena. The tablet effect is real."
HP also announced its intentions to buy UK infrastructure software company Autonomy, the announcements sent HP's share price down by 25%. HP regained some of those losses Monday, as shares climbed about 3.5 per cent.
Autonomy makes software for mission-critical applications, including for information governance, records management, archiving, business process management, web content management and more.
HP said the purchase will accelerate HP's ability to deliver on its strategy to offer cloud-based solutions and software that best addresses the changing needs of businesses.
The acquisition of Autonomy is expected to take a year to close, and analysts have warned that HP could face problems selling its hardware products while it waits for new revenue streams to start to flow.