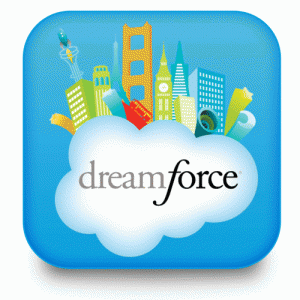 Salesforce.com is prepping for yet another big Dreamforce event this year with more than 40,000 registrations. The company announced today that chairman and CEO Marc Benioff will kick off this year's conference with a keynote address outlining the company's vision for the social enterprise. It's been 2 years since Salesforce introduced social collaboration with Chatter and since then transformed the way companies collaborate, communicate and share information with customers and employees in the cloud, by turning them into social enterprises.
The Dreamforce event is a place for companies to learn how they can leverage social, mobile and open cloud computing and become social enterprises.
The event is also attended by many customers because it promises to be entertaining with special guests like Metallica who will perform at the Global Gala followed by an after party with will.i.am.
Dreamforce is being held Aug. 30 – Sept. 2 at the Moscone Convention Center in San Francisco. Free registration for all Dreamforce keynotes and the Cloud Expo is available at www.dreamforce.com/freepass. CloudTimes editors will be at the event. If you like us to cover your story – contact us.