Over the past year, cloud computing has changed from a technology buzzword into the reality of business. Even companies outside of the technology space are learning that a cloud solution can give them a significant edge over their competition. This edge is only heightened for small and mid-sized businesses, as these companies are usually riding razor margins as they try to expand their base and scope.
Adopting the cloud can be an intimidating experience, especially as the tech world has moved on from the basics; and now toss around acronyms and terms that would be completely foreign to anyone who hasn't been following along. As with adopting any new technology, it's usually in your favor to follow a set of best practices to ensure you are making the right decision for your business. While every business may have different needs, there are a few best practices that all SMBs should follow when the cloud starts calling.
Ensure you need the cloud
While still a required first step, this is slowly falling by the wayside as cloud computing becomes an advantage for almost all businesses. For now, the first thing any business owner or IT manager needs to do is research cloud computing and ensure that it can help them improve their business. Advertising industries, rich media and publishing industries, social networking industries, and others that use a significant amount of software, either through employee use or as a customer portal, will find that cloud computing is almost certainly the way to go. And any company with data needs that change rapidly and unexpectedly can seriously benefit from a cloud-based solution.
Evaluate your data security needs and requirements
Taking advantage of the cloud infrastructure means that your information will be stored on a server that you don't own or manage. For many businesses this may be difficult to swallow, and for others they may be legally bound to ensure that customer or partner data is secure at all times, something that not all cloud providers can offer. Most major cloud providers, like Rackspace, are intimately familiar with all kinds of data security scenarios and can help walk you through your options; but it's always best to consider this area carefully to ensure you know what questions to ask.
Start small
The breadth of positive information regarding cloud computing may make it seem like you should overhaul your IT department to take advantage of everything the cloud has to offer, but a more relaxed approach may be a better way to go. When you shift to cloud-based software and infrastructure, most of your employees—even those in IT—will need time to train and adapt to the changes. Change management principles and communication efforts will help make a shift smoother. Additionally, if you make a mistake in your selection of cloud services or providers, it can be a terrible experience to have to overhaul your IT department a second time. Adopting a single cloud service, or a small group of closely linked cloud services, allows you to test out the cloud without making a large financial investment.
Research your partners
Your cloud provider is going to be working with you to keep your business online so you have to take it as seriously as you take your business. Look at other companies within your vertical and see which provider they're using. Check testimonials and case studies providers have published and read about their experience. A major provider, like Rackspace, can offer a wide selection of services so that if you need to expand your cloud use in the future, scaling up your offerings is almost seamless and you can ensure system interoperability. Regardless of what kind of provider you choose, it's imperative that you research and vet your provider to ensure you won't run into any surprises once you have made a financial investment.
Get IT on board
For many businesses, the push into the cloud begins in the IT department; but at smaller companies that push may instead come from the owner or CEO. In these cases it is important that the IT department is on board with the switch, as they will need to work with the cloud provider in setting up and managing the solution. Also, keep IT involved in all aspects of the decision making process, since they'll be familiar with your systems and can warn of potential pitfalls before they arise.
Compose Contingency Plans
Nothing in this world is perfect—not even the cloud. Implementing a solid disaster recovery plan and having those services at the ready may save you from significant revenue losses. In a recent article from IT World, Emerson Network notes, " if all 509,147 data centers (with square footage equal to 5,995 football fields) went out 2.5 time (based on an average) for a duration of 134 minutes, that would equal 2,842,737 hours of downtime, at a total loss of $426 billion a year." When moving to the cloud, have a plan in place for brief downtime, longer outages and data loss. Hopefully you will never need your contingency plans, but having one can make the difference between sinking or swimming during one of these events.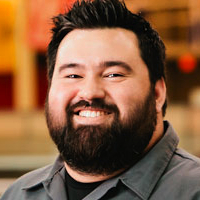 Joseph Palumbo is a founding member of Rackspace's Managed Cloud support team. Joseph spends half of his time teaching customers about the Cloud and the other half learning about the Cloud from them. Visit the Rackspace Google+ page every Wednesday to watch Palumbo's latest Cloud video.