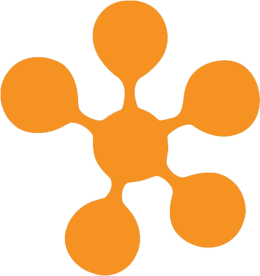 The future of cloud computing and its IT provider is closely linked to requirements such as mobile computing, social networking and video communications. The interplay of these factors sees numerous opportunities for market players to distinguish themselves through innovation.
That almost sounds like squaring the circle, but maybe it just needs a comprehensive strategy to link software platforms and network infrastructure closely. With software-defined networking (SDN), the manufacturer will therefore create for its customers a programmable network that allows simplification of management processes and optimizing the performance of applications that are running on shared infrastructure.
In the previous coverage, we have covered the potential of SDN and its significance in today's demanding environment. The driving force behind the spectacular growth in the SDN market are companies that work to solve problems existing network, security, robustness and manageability, and other companies that innovate with new business models and services for network infrastructures.
The market for software-defined networking is growing faster than just about anyone predicted. Companies are turning to software-centric approaches to control their computer networks. According to new research by Plexxi, SDNCentral and Lightspeed Venture Partners, SDN market is expected to surpass $35 billion in the next five year. IDC predicts SDN market will reach $42.4 billion in 2016.
SDN Products
To address the increasing complexity of the network, Cisco has recently developed a Unified Access (UA) strategy. Thus, a unified network management is now possible – from the core network in the data center all the switches and routers to any mobile or stationary terminal. With a central policy pool for wireless and hardwired components and devices, Cisco UA radically simplifies policy management.
The Cisco ONE (Open Network Environment) program is a user-friendly toolkit for the development, automation and fast creation of services on the network using ready-made APIs. Cisco's One Platform Kit (onePK) is part of the Cisco ONE is giving developers the ability to use the API-interfaces when creating software for operating systems.
F5 Networks is associate its SDN products with VMware VXLAN. F5 provides the products with which software defined data center can be realized. The principle is interoperability between different network types, including traditional VLANs and the latest SDN species as VXLAN.
The Big-IP F5 products now easily take advantage of the benefits of VXLAN in the latest VMware environments based on VMware vSphere and vCloud Director. With the combination of F5's Big-IP portfolio and VXLAN capabilities, companies can securely scale cloud environments and streamline activities inside.
Brocade offers an SDN-enabled product family, with the customer today can build a network infrastructure that serves as the foundation for their future SDN architecture. These products include the Brocade VDX family of data center switches, the ADX series with switches for application deployment, the MLX series 100-GBit/s-Router and Netiron CES series switches. Brocade is also a member of the Indiana Center for Translational Research and Education Network (InCNTRE) that drives the development, dissemination and promotion of the use of OpenFlow and other standardized SDN technologies.
Juniper Networks' Junos V Contrail Controller is an open-standards controller for SDN networks that is meant to work with a new services platform and app engine, which meet the demanding business model to meet the increased importance of software and the coming evolution of networking.
Enterasys is promoting its "one fabric" approach, which emphasized control and management, a unified wire and wireless network based on flow-based architecture.
HP is making a series of switches that support OpenFlow to create more automation, less constraint and more programmable features that will bring flexibility to the data center. Plexxi is another startup that creates SDN switch to compete with Cisco's products. Plexxi's products — Plexxi Control and the Plexxi Switches are optimized to dynamically helps applications perform better.
Other top upstarts in this market include Big Switch Networks that offers SDN software and switches; NoviFlow, which offers a very fast OpenFlow-based switch that can process data at 100 gigabits per second; Japanese SDN company Midokura, Plumgrid, Pica8, LineRate Systems, and industry heavyweight VMware, Microsoft. Google and Arista.