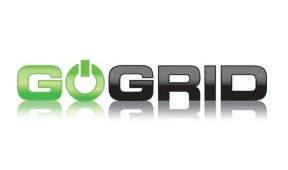 GoGrid Executive Chairman John Keagy along with CMO Jeffrey Samuels will be presenting at this year's International Cloud Expo.
On Wednesday June 8, Keagy will present "The Economics of Public Cloud Computing" where he explains the three major reasons why the public clouds offer improvements of economics, which translates into paying for only what you need as well as automation and commodity hardware.
The following day, Mr. Samuel will participate in a panel specific for CMOs titled: "Can the Cloud Tsunami Continue Forever?"In this session, panelist will discuss how to finally pin down the value proposition of the cloud. The panel also includes customer case studies and vision of where the industry is heading.
This will be the 8th International Cloud Expo and the largest cloud event in the world, with more than 7,000 delegates and 200 sponsors, covering the entire scope of cloud computing spectrum. CloudTimes is a sponsor of Cloud Expo. We will closely cover the event next week. For more information visit: http://cloudcomputingexpo.com/


About GoGrid
Thousands of leading IT experts choose and rely on GoGrid's Cloud infrastructure services. GoGrid enables sysadmins, developers, and IT professionals to create, deploy, and control cloud environments and complex virtual and physical server networks with full administrative control. GoGrid's industry standard specifications and robust service offerings are powering thousands of businesses globally to achieve previously unrealized efficiencies. Deploying a GoGrid infrastructure solution using a Standard or Partner Server Image, free hardware F5 load balancing, Cloud Storage, private VLANs and much more takes minutes via a web interface, API, or iPhone application. GoGrid provides users the control and advanced capabilities of a data center environment with the flexibility and immediate scalability of the cloud. www.GoGrid.com