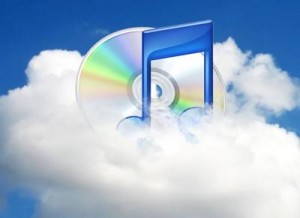 Cloud-based computing is shaping up to be a major battleground.
In line with the growth of cloud storage options, technology is getting closer to the mainstream. This is creating confusion due to a wide array of choices, and the lack of mainstream education about the advantages and disadvantages of the technology.
According to some experts, the cloud is simply another way to store digital files and make it more convenient to access. It might be the one of the hottest trend nowadays, but it still doesn't constitute a permanent change in everyone's daily activities.
With the recent debuts of cloud-based music storage services, the cloud is moving from the business side to the consumer side.
Ben Pring, an analyst from Gartner says, "These new models are not going to wipe away everything that preceded them. People will be running physical hardware and saving things to hard drives until long after we are gone."

Pring added, "There's a tendency to over exaggerate how fast these changes happen. The reality is the dominant suppliers in these industries are so large, with such vested interest and such momentum, that they have much control over the pace of these tech changes than people might assume."
Cloud is already a part of many people's lives – from storing photos on a photo-sharing site like Flickr, or watching a film from Netflix.


These days, music is becoming the hottest battlefield. For most people, entertainment gives huge impact in cloud storage. Online storage and playback of music files has suddenly jumped to the major league. 'Cloud' music storage allows customers to store their music on an online server that they can then access from any computer or mobile device.
Consumer technology titans, Google and Amazon, have already launched these cloud-based platforms music streaming service. Apple is expected to roll out its own service in the near future.
Google Music allows users to store up to 20,000 songs on Google's servers. Music can be streamed back from any PC, smartphone or Android tablet, but not from any Apple devices. Google Music's service which was launched last May 10 is still free, but Google hinted it will charge for the service once it leaves beta.


Amazon's Cloud Drive offers 5 GB of free storage, which is capable of storing up to 20 minutes of HD video or 1,000 songs and 2,000 digital pictures. Amazon is also offering packages ranging from $20 to $1,000 a year to those who need larger storage. They also offer a free upgrade to 20 GB to customers who availed of an MP3 album.
Amazon's service, "Save to Amazon Cloud Drive," encourages digital music purchases to use the service and let users upload songs from their computer's hard drive.
A big hurdle for Google and Amazon is the conflict with major record labels over licensing deals. Both companies argue that it is simply offering an online storage family like Dropbox or Box.net. They are facing opposition from recording labels, that Amazon does not have licensing rights to stream music. These consumer technology companies are going forward even without licenses.
To avoid adverse reactions, Google vouch to delete user's MP3's if there is a "legitimate claim" from the copyright holder.
Still, music labels are not fascinated as they fear that both Google and Amazon sites are becoming a safe haven for people to store pirated music.
It is rumored that record labels are already on board with Apple's entry into the cloud storage.
Adapting to this cloud technology varies largely on the demographic. As Pring points out, people in their 20s are embracing the cloud and are accustomed to the Internet as an entertainment source. Older consumers will need more convincing.
Pring added that services are aimed at that younger demographic. He says that, "Whereas for the Heartland and middle aged Americans, there are lot of security concerns and emotional comfort concerns about not being able to hold something in their hands… [Cloud providers] are going to have to continue to assure their client base that these things are secure and that customers aren't going to be exposed as a result of them."
Read also on CloudTimes:
Revenues from Mobile Cloud Computing Exceed Expectations
Both cloud and mobile computing create a major impact in businesses these days.
Apple to Introduce iCloud on June 6th
Apple announced today to introduce its new Cloud Service Offering iCloud on June 6th.
Apple Cloud-Based Music Service Will Mirror Your iTunes Library
Apple's plan to launch a new streaming music service has created a massive amount of speculation.