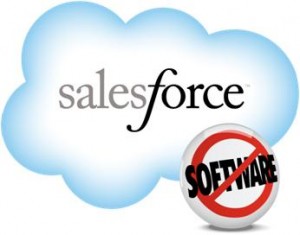 US Government particularly US Federal agencies are one of the largest IT consumers in the world. Many of the federal, state and local government agencies use services from IT vendors that are compliant to Federal Information Security Management Act (FISMA) requirements. IT vendors such as IBM, Google, Microsoft, Amazon and others wanting a larger share of federal pie have built government clouds to be FISMA compliant.
Salesforce.com, the leading provider of social, mobile, open cloud and enterprise cloud -based computing technologies, last week unveiled their offerings in government cloud, a new government partnership program and new apps in social networking platforms for the government. The company plans to start the cloud services in the third quarter of 2012.
"The bureaucracy of legacy government IT is preventing agencies from embracing innovative technologies that deliver immediate value," said Vivek Kundra, executive vice president, emerging markets, salesforce.com. "We must end the era where government spends millions of dollars and waits years for IT projects that never work.  Now, salesforce.com offers a solution the government needs to break down barriers to innovation and eliminate wasteful IT spending."
With the cloud service named Government Cloud, Salesforce.com will deploy dedicated, multi-tenant instance of cloud infrastructure for U.S. federal, state, and local agencies to allow deployment of latest social and mobile technologies in compliance with FISMA requirements.
The government cloud instances will run dedicated database and its supporting infrastructure that will provide agencies controlled separate applications and database servers supporting government clients. The cloud service will be housed within salesforce.com's U.S. production data centers and will use secure software access controls to eliminate government concerns of sensitive government information being intermixed with other data.
In addition, the government cloud instances will provide high level of reliability, security and availability and will support existing security and privacy standards and certifications including FISMA, SSAE 16 (formerly SAS 70), ISO 27001, PCI-DSS Level 1, Safe Harbor, and TRUSTe.
The new AppExchange for Government, similar to Apple's App store, is a centralized cloud enterprise apps for government agencies to use, sign up for other additional value added services such as SchoolForce, DocuSign and BasicGov. AppExchange for Government will serve program and project management, help desks and asset management, constituent relations and more.
Salesforce's AppExchange for Government marketplace currently has 60 apps designed specifically for government and public sector agencies from 30 developers across different categories including program management apps, call center apps, apps for school systems, permitting and inspection apps, human resources apps and many others.
The company's public AppExchange marketplace currently has more than 1,400 cloud apps deployed more than one million times to over 100,000 customers.
The final installment, new Government Partner Accelerator Program, plans to train over thousand business entrepreneurs on social and mobile salesforce.com cloud solutions. The program will help small businesses to build their business around salesforce.com cloud solutions to work with government agencies. The training beginning next month in Washington, D.C. will be free of charge and will be held salesforce.com's offices in Herndon, VA and offered via the Web.
Once these new tools are available, Salesforce.com will be in direct competition with Google, Microsoft and Amazon. Google has its own Google Apps for Government, while Microsoft is developing an isolated and secure version of Office 365 to meet the regulatory requirements of the U.S. administration. Amazon Web Services meanwhile introduced AWS GovCloud.