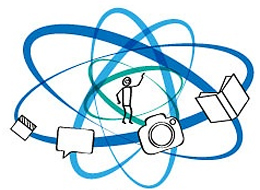 According to information released by Dimension Data, 45 percent of network structures of some 300 companies audited by the service provider during the year 2011 will be totally obsolete in next five years.
As per the Dimension Data's Network Barometer Report 2012, a key factor for this massive jump in the initial stage of obsolescence is that suppliers of equipment are moving more products to the end line, aimed at the arrival of new technologies.
The data represents an increase of 38 percent over the previous year. In addition, all equipment that is in the cycle of obsolescence, the percentage that is out of line increased exponentially from 4.2 percent to 70 percent in calendar year 2011. At the same time, the percentage of stage equipment which is of maximum risk to contract renewal (EoCR) and end engineering (EOE) dropped sharply from 86.2 percent to 20.8 percent.
By contrast, the reduction of the devices that are at the stage of EoE and EoCR indicates that IT managers have started an intensive update the main phases of the lifecycle, representing the real operational risk. It's interesting to note that, with a rate of 9.2 percent, the percentage of devices in the stage of last-day-of-support (LDoS) increased by only 0.2 percent compared with 9 percent in 2010.
There was a significant change in the product development geared to development-oriented architecture to ensure support for the major trends in cloud computing technology such as virtualization, video and mobility business.
"What unfolded as we looked at the data are that trends like virtualization, video and bring your own device … are rapidly consuming the resources of the network," says Larry Van Deusen, national practice manager for network integration at Dimension Data Americas. "It's a continuous trend that has significantly ramped up."
Cloud computing, virtualization, and the increasing popularity of mobile devices require high-performance networks. However, many companies overlook their network infrastructure upgrade, which ultimately is responsible for distributing and supplying their communications services in charge. This is a risk that corporate networks are not technology trends such as cloud, virtualization, mobility and growth.
"The introduction of new technologies into the enterprise environment has accelerated to the point where many corporate networks predate current megatrends such as mobility, virtualization, BYOD and pervasive video," said Grant Sainsbury, vice president of advanced solutions, Dimension Data. "Developed to give organizations insight into their IT environment, Dimension Data's Technology Lifecycle Management Assessment provides information that gives organizations visibility into network trends so they are ready for whatever business challenges they may face today and in the future."
Although these data indicate a greater visibility to customers, the market is moving faster and faster and this means that organizations should review their plans and redefine their budget if they want to remain competitive.
"The rapidity of technological resizes and reduces the useful life of more and more corporate assets. Historically, customers making plans and budget estimates on the basis of fixed networks about seven years. This shows that almost half of the net assets of the clients will become LDoS within five years," says the report.
Moreover, the devices included in the first phase of obsolescence and seem to still have a useful life may not support strategic investments in technology such as mobility or video. Customers who prefer upgrades pre-compared to those motivated by risk enterprise risk of succumbing to competitors more focused on the future.
Organizations need to update their routing and switching infrastructure. Only 18 percent of the switches could be analyzed to support cloud technologies appropriately, while two-thirds of the devices examined in 2011 risk of having at least one security vulnerability.
"There's a perception that if it's working and functional we don't need to do anything with it, so there's adversity of risk there," says Van Deusen. "Then there's the manufacturer who has to move through the lifecycle and say, 'We got to get our new and more efficient products out there that take advantage of new technologies.' Clients are at crossroads where they have to adapt or move to new products." He says that while organizations should know to expect this, since all products are subject to a lifecycle, "based on cost and market dynamics and doing more with less and reducing costs, clients are waiting until as long as they can. So this is a compelling event."
The report shows the aggregate data collected from 294 Technology Lifecycle Management (TLM) Assessments made by the Group in 2011, in organizations of all sizes and operating in different market sectors.
A recent report from Gartner revealed that the emergence of mobile computing, social networks and connected devices would stimulate the growth of cloud computing and one third of all digital data will be stored in the cloud by 2016.