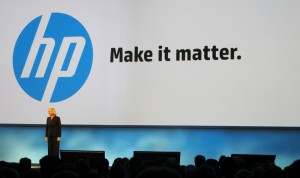 At the annual HP Discover 2012 conference in Frankfurt, Germany, HP presented a number of innovations in its Converged Storage and big data portfolio. The new solutions are designed for virtualized environments, cloud and storage of big data and include new HP 3PAR StoreServ Storage, HP Storage StoreAll and HP StoreOnce Backup offers.
In 2011, HP announced the Converged Storage portfolio with the aim to overcome the limitations of traditional storage due to the growth of "human information", the convergence of infrastructure and distribution data center model of IT-as-a-Service.
HP Storage Solutions
HP 3PAR Storage StoreServ 7000: It's a platform for mid-range sector with quad-controller that provides the storage availability of Tier 1 and functions of Quality-of-Service at an affordable price for medium-sized enterprises.
HP StoreAll Storage: It is a scalable platform for access to objects and data in the file, which provides a simplified environment for the archives of the big data and cloud storage, reducing the need for additional hardware or administrators.
HP StoreAll Express Query, made ​​by HP Labs, the central pole of the company's research, is a database for metadata that allows customers to perform search queries with rapidity 100,000 times greater than that of previous methods based on file system and take business decisions based on current data. The integration with HP Autonomy Intelligent Data Operating Layer (IDOL) allows delegating processing tasks to HP StoreAll in such a way that the analysis can be performed quickly, on the most current data and using less hardware resources for the calculation.
Big Data Solutions
Following the launch line of great innovations, HP used the event to announce HP Vertica Analytics Platform 6.1, a solution developed to streamline big data analytics. This platform will allow companies to optimize and monetize big data analytics packages, performance enhancements, improved integration with Hadoop and simplification of the developments in the cloud.
It is expected that the volume of the "digital universe" of the world would reach to 8 zettabytes in 2015, making the storage and data management a challenge. And according to a recent survey conducted on behalf of HP, about 60% of executives said that their organizations are not equipped with the right solutions to generate data based on Big Data value, and only 10% of executives said that their organizations currently incorporate unstructured data as part of their processes and strategies.
With new HP Vertica and Autonomy solutions, along with new HP Converged Infrastructure Solutions and deep experience in service, HP enables companies and organizations to extract 100% value of structured, semi-structured and unstructured data. HP has also expanded its HP AppSystems portfolio to offer better alternatives to the client.
Finally, Autonomy Marketing Performance Suite provides a comprehensive cloud platform designed to help organizations increase their market share dramatically, optimize marketing costs and increase revenue across all channels. The platform is a wide range of solutions, including pay-per-click optimization, web content management, rich media management, call center and social media analytics and opinion.