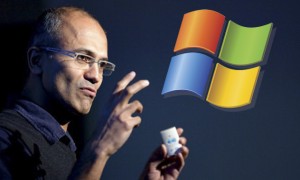 The theme of big data now gets even more attention at Microsoft. The company looks with attention to the growing volume of data produced either by machines than by humans. During the Accelerate Your Insights event in San Francisco, Microsoft announced new big data analytics products and services that allow you to process the data within a company. Microsoft announced SQL Server 2014, Analytics Platform System (APS) and Azure Intelligent Systems Service (ISS).
The latter is certainly the most interesting, as it will allow users to capture and manage the data generated by sensors and devices, regardless of the operating system. It is one of the components of the platform created for the Internet of Things, which will give rise to the so-called era of ambient intelligence.
Today, companies need to manage data from various sources, but so far have not had a suitable instrument for collecting data generated by the "things" connected to the Internet, or from devices other than computers, smartphones and tablets. This limit will become more evident with the passing of time. By the end of 2020, IDC predicts that there will be over 212 billion of connected objects. The data collection can be a complex process, as there are different operating systems, numerous communication protocols, and legacy applications. To solve these problems, Microsoft offers Azure Intelligent Systems Service (ISS).
The service uses the Azure cloud to manage and capture data generated by devices, sensors and other systems, regardless of operating system and the protocols used, thus eliminating the constraints imposed by custom solutions. The companies that will use the ISS will analyze the data using other Microsoft tools such as BI and HDInsight Power for Office 365. One of the first applications of the new service is the system used by London Underground to monitor, manage and automate elevators, escalators and HVAC. All data recorded by the sensors, such as temperature, humidity and vibration, are collected from a central location and viewed via mobile app or browser.
The second event announcement was SQL Server 2014. The new version of the popular DBMS integrates online transaction processing in-memory technology, which improves performance and reduces latency when processing large amounts of data. Microsoft has also released Analytics Platform System (APS), which updates and expands the Parallel Data Warehouse. APS can combine the results of the relational data query in SQL Server databases and non-relational data captured by Hadoop. All of these products can help companies make better use of the ambient intelligence.
ISS will be able to receive large amounts of data from multiple sources, regardless of platform. Microsoft will offer software agent, both proprietary and open source that can be installed on the platform of generating data, which will then be formatted and sent to Azure. Companies will be able to develop a unified security model to protect data in transit between the different systems.
SQL Server, BI, Machine Learning, Bing, Azure each have a vital role to play for Microsoft to compete with Google, Amazon, Oracle and others. Microsoft wants to get everyone using big data with real-time tools connected to massive sources of data that you can analyze in natural language, and about better ways of sharing the analysis other people have already done.