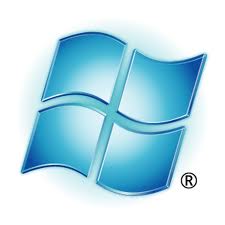 A Forrester report revealed that when it comes to enterprise cloud devs, the industry leader is still Amazon Web Services, which isn't surprising to say the least, as Amazon has consistently been on top of their game. What's surprising is there's a close second that's been building momentum: Windows Azure.
Microsoft has only recently progressed enough to be a serious threat to Amazon's dominance in the market, thanks in part to recent moves in the last year that allowed Microsoft to put their best foot forward and attract even more end-users, the most recent of which includes an announcement to improve support for Java by the end of 2013. This will allow them to make it easier for even more enterprise workloads to be migrated to Azure.
Microsoft is also showing a surprising self awareness and acknowledgement of the industry's current dynamics, as opposed to the stubborn overconfidence and posturing that a company their size and reputation tend to exhibit in the past. This is exemplified in their most recent developer's conference, where they admit that Android and iOS will continue to be the market leaders for a while, revealing that Microsoft is not entertaining any overoptimistic notion that Windows 8 can steal Apple and Google's loyal users.
Rather, they are leveraging their competitors' success in the mobile market by positioning Azure as the infrastructure of choice for mobile apps.
The push to promote Azure as the leading infrastructure for mobile apps is in line with their recent launch of Windows Azure Notification Hubs, which allows the sending of bulk push notifications to Windows 8, Windows Phone 8, iOS and Android devices without the need for extensive coding.
Microsoft will also be launching Windows Server 2012 R2, which is a much needed update to Windows Server 2012 (it is basically similar to Windows 8.1 being a much needed update to Windows 8). This update will further improve flexibility and allow users to seamlessly choose between public, private, and hybrid configurations.
However, it's not all good news as Microsoft still has a few kinks to work out, particularly with regard to licensing issues as their solutions usually have needlessly complex branches and variations that serve no purpose but confuse end-users. For instance, Windows Server 2012 R2 will come in Standard and Datacenter Editions, both of which tend to look fairly similar to a lot of users but actually have differences that affect capabilities and usage in highly virtualized environments. But still, they are moving in the right direction and if they keep it up, they may end up regaining a type of dominance in the enterprise cloud market that can be likened to the one they had in the OS market a couple a decade ago.