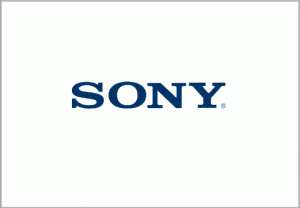 Rumors were already floating around even before E3 2012, but Sony Computer Entertainment has recently confirmed their acquisition of the cloud-based gaming company Gaikai. The whole deal was completed to the tune of $380 million, and will allow Sony to establish a new cloud service that will bolster their own entertainment and gaming network.
Sony Partnering with Gaikai
According to Sony Computer Entertainment President and Group CEO Andrew House, the Entertainment giant is planning to use Gaikai to develop and deliver a world-class cloud streaming service for a wide range of content that includes core games with console-level graphics and casual content to a vast array of internet-connected devices.
About Gaikai
The California-based Gaikai, which was established back in 2008, is known as one of the fastest interactive cloud-streaming platforms in the world, which the company uses to stream quality games to different online-enabled devices via the Internet. It is expected that Sony will follow suit and use Gaikai's revolutionary technology and infrastructure in improving and expanding their network all over the globe. Gaikai, on the other hand, will benefit from Sony's support, as this will give them access to the gaming giant's treasure trove of AAA console titles.
Sony's Vision
Sony is not the only company that has seen a potential in Gaikai's cloud-based infrastructure. Gaikai has also recently signed deals with several big-name consumer electronics companies such as Samsung and LG, which tasks them with providing cloud gaming services for the electronics companies' various devices. What's interesting about this is that Samsung is planning to compete with Sony, Microsoft, and Nintendo in the console gaming sector, which could prove to be a conflict of interest now that Sony has a stake in Gaikai.
Will it Really Happen?
Sony's acquisition is still subject to customary closing conditions and certain regulatory approvals, so a few things could still happen aside from their aggressive expansion into the world of entertainment.
One of the more pervasive rumors concerning Sony's use of Gaikai's cloud infrastructure is the streaming of first and third party PSX, PS2, and PS3 games via cloud, which means newer models will be backwards compatible again.