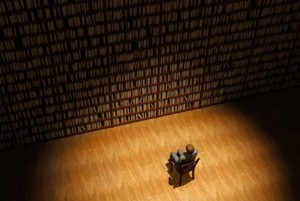 The already huge amount of data generated by businesses, users and devices, has experienced explosive growth in the near future will require analysis for competitive advantage. The key to productivity will transform big data into business intelligence.
The problem of big data is about to become relevant for large enterprises, and they need to prepare for its decision. Enterprises need to address the issues and challenges of data needs and technology infrastructure before jumping into big data initiatives – latest research released today by CompTIA suggests.
The non-profit association for the information technology (IT) industry in its "Big Data Insights and Opportunities" study finds that only 37% of IT and business management are familiar with big data concept, while one in five businesses have started taking big data initiative and 36% plan to embark on one in next one year. The survey was conducted between 500 IT and business executives and 435 executives in U.S. IT firms in July 2012.
"As expected for an emerging technology with an evolving definition, many executives are still moving along the big data learning curve," said Tim Herbert, vice president, research, CompTIA.

"Not every business will need a big data strategy," Herbert continued. "But just about every business will need to effectively aggregate, store, manage and analyze the data they do have, regardless of its volume, velocity or variety."
Experts note the following signs of a problem with the processing of big data – the volume of data in the organization is greater than the physical capabilities of scaling its IT infrastructure that requires high speed processing of large amounts of data. Companies are not ready in analyzing, storing and backing up such a huge amount of structured and unstructured data.
One-third of survey respondents say there implementation of big data strategy is on track when it comes to managing and using data. In comparison, nearly 20% say that they are currently doing well at analyzing web traffic patterns; 15% are good at measuring email marketing campaign effectiveness; and 12% feel their companies doing well at social media monitoring.
"Basic work needs to be done before many companies are ready for a big data initiative," Herbert noted. "Many companies are still struggling with analytics, storage, backup and business continuity."
Big data technologies describe a new generation of solutions designed to economically extract results from large amounts of data of different types. But many respondents found it challenging to understand their data profile, especially as it relates to unstructured data such as social streams of data, audio and video files. Moreover, three in four companies report relatively high degree of data silos within their organization.
"Big data initiatives often require bringing together technical, analytical, statistical and creative thinking skills," said Herbert. "Historically, these skill sets have been somewhat compartmentalized, a situation many companies will need to address."
Surveys from recent months involving small and midsize businesses (SMBs) commissioned by SAP hint at the steepness of the curve. The SAP study found that 25 percent agreed on a similar definition for Big Data and 76 percent say big data will be the future opportunity for them.