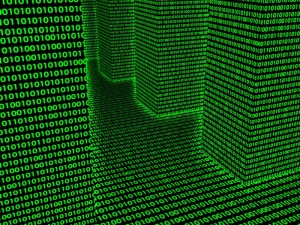 A big data bandwagon is in town and a lot of popular business enterprises are jumping in. In fact, even start-up companies are enticed to join. These businesses are encouraged to join the bandwagon because its primary come-ons are intelligence and insights. A company manager can tap big data information so that his company can have an edge over its competitors. Big data is also said to offer enhanced analytics to business organizations therefore it is expected for a lot of businesses to join in the fray.
According to research firm Gartner, more than 12,000 searches had been done on "big data" for previous months and it is increasing. Also, the firm also said that for the next 5 years transformational technologies like In-Memory Database Management Systems, Cloud Computing, and Column-Store Database Management Systems will take center stage. Other technologies like Telematics, Information Capabilities Framework, Hybrid Cloud Computing, Context-Enriched Services, Content Analytics, and Complex Event Processing will also be transformational.
Property and casualty firms are also taking advantage of predictive modeling in their underwriting, quoting, actuarial and pricing workflows, risk management, customer relationship management, and claims analysis. Even online pricing optimization strategies and quoting systems are said to benefit from predictive modeling. Social content, on the other hand, seems to be taking the number spot in big data. Social content, as defined by Gartner, can be external platforms like YouTube, Twitter, LinkedIn, Facebook and the likes. It can also be collaboration and communication platforms, and unstructured data from corporate blogs.
According to Gartner, 45% of sales management groups have banked on sales analytics provided by big data as a tool in understanding market opportunities and conditions as well as sales performance. Software-as-a-Service, on the other hand, delivers more than 80% of Web Analytics services. The research firm is also estimating that more than 90% of the whole Web Analytics market is already using it with Google Analytics leading the pack with more than 10M registrations. Industries like Natural Resources, Manufacturing, Government, Media and Services, Communications, and Banking and Securities can also offer the best opportunity.
Big data is a term in IT which refers to sets of data which are so complex and huge which is difficult to work with if an entity will just use the currently available database management tools. However, with new technologies, it is now possible to analyze big data to provide an immeasurable help to business enterprises.