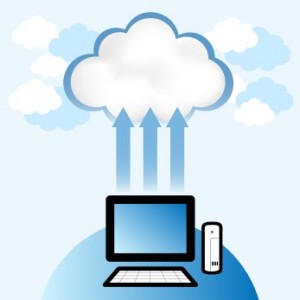 To entice more customers to try their public clouds, Rackspace and VMware are now offering cloud computing trials either at a very low cost or for free. Rackspace and Red Hat are both offering a free version of their OpenStack's private clouds. VMware, on the other hand, is offering free vCloud trial to the public. This move is beneficial to business enterprises which are currently using virtualized environments so that they will be encouraged to move to either a private or public cloud.
For its part, VMware hopes to entice its customers to expand their virtualized environments to a public cloud. The company also made joining the vCloud environment easy. Just by a swiping a credit card at VMware's vCloud portal, a customer can start using a vCloud Service Evaluation for a low $0.04/hour/GIG of memory. The said service is a public cloud running on Linux virtual machines and hosted by an undisclosed vCloud service provider. With the vCloud Service Evaluation, a VMware customer need not try Rackspace or Amazon Web Services to have the "feel" of a public cloud.
There have been rumors in the past weeks that VMware will soon release its very own IaaS (Infrastructre-as-a-Service) product thereby doing away with its vCloud network which are provided by VMware in partnership with other service providers. However, VMware spokesperson Andrews, didn't say anything about the rumors but rather stressed that VMware will continuously invest in its network of service providers. EMC President Pat Gelsinger is also set to replace Paul Maritz as VMware's President and Chief Executive Officer.
On the other hand, Rackspace has recently launched "Alamo", a free private cloud application using a KVM hypervisor and Ubuntu operating system. Alamo can be deployed in a co-location facility, a Rackspace datacenter, or even at the customer's privately owned datacenter. The said application, according to Jim Curry, a Rackspace private cloud mentor, will entice customers to try a private cloud connected to Rackspace's public cloud. It is also believed that most of the firm's customers will be going towards hybrid cloud implementations by taking the Alamo experience as their first step towards that goal.