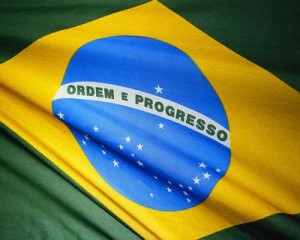 The adoption of Software as a Service, or SaaS, has grown dramatically among users of business software solutions, although it varies depending on the market, says Gartner after making a survey that shows 71% of organizations are using SaaS for less than three years.
Spending in the area of SaaS is doing well and is not willing to bend. This is what emerges from the latest survey by Gartner shows that 77% of companies plan to increase their spending on SaaS in the next two years. They are only 17% considered not to increase.
Depending on the region, there are some small differences. In Europe, 71% of companies expect to increase their spending SaaS technologies, 73% of them in the United States and 80% in Asia-Pacific and Brazil. Brazil also has the largest shares of new users of SaaS (27%) and registered the highest level of new users, with 27% said they had adopted SaaS less than a year ago.
Although approximately half of respondents in Asia/Pacific indicated the primary adoption driver of SaaS was net new deployments, the U.S. and European respondents indicated their strongest driver was to replace existing on-premises applications, Gartner says. It's not surprising that SaaS is being deployed as net new deployments in Asia/Pacific since many of the users are relatively new businesses with few legacy systems. Markets, such as the U.S. and EMEA are mature with existing enterprise systems and are beginning to use SaaS as a replacement for legacy applications.
Seeing such high intent to increase spending isn't a huge surprise as the adoption of the on-demand deployment model has grown for more than a decade, but its popularity has increased significantly within the past five years, the report states. Initial concerns about security, response time and service availability have diminished for many organizations as SaaS business and computing models have matured and adoption has become more widespread.
Initial concerns about security, response time and service availability have been reduced with the adoption of more mature models of use. The most popular SaaS-solutions are customer relationship management (CRM), Enterprise Content Management (ECM), but the tools for supply chain management (SCM), and web conference platforms and social collaboration are key tools in replacing on-premise solutions.
The decision to deploy SaaS-based applications within an enterprise is dependent on the business-criticality of the solution, as well as geography, business agility, usage scenario and IT architecture. Few organizations will completely migrate to SaaS and others will focus on integration and migration between different deployment models.