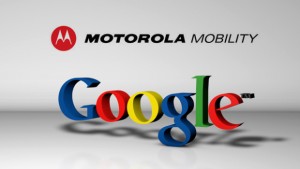 Google has recently made its biggest investment acquisition when it finally decided to buy Motorola Mobility for $12.5 billion dollars.
Motorola Mobility being the leading supporter of Google's Android mobile phone OS made smartphones and tablets PCs run on the software, which they called the Xoom.
The recent acquisition will give Google an upper hand over its biggest competition, Apple Inc. as this is seen to give a new business opportunity for hardware manufacturing. Apple currently manufactures its own hardware and software for iPhone and iPad, but with Motorola Mobility, Google can now race head on with Apple.
The decision to buy out Motorola Mobility was proposed and unanimously approved last Friday by the entire board of directors from both Google and Motorola. Google's $12.5 billion investment hopes to give them a 63% premium from the previous closing rate of Motorola Mobility.
The agreement was agreed upon with Motorola Mobility having to remain as a licensee of Android. Android on the other hand, will continue to use other hardware apps at no cost. Google added that they intend to run the Motorola business as an entirely separate business venture.
Andy Rubin, Google's senior vice president of mobile oversees Android said "We expect that this combination will enable us to break new ground for the Android ecosystem. However, our vision for Android is unchanged and Google remains firmly committed to Android as an open platform and a vibrant open-source community. We will continue to work with all of our valued Android partners to develop and distribute innovative Android-powered devices."
With the recent signing of the agreement, the Federal Trade Commission and the Justice Department plans to investigate on Google's control in search engine platforms, advertising and many other businesses. This is due to the fact that Android remains to be the most extensively used OS for smartphones. The two agencies are going to look into some antitrust issues within the deal.
Google's CEO, Larry Page has made his statement for the deal in his blog post for the company, which noted Google's expected advantages in owning the patents held by Motorola. This is in the hope that they can wrestle against the "anti competitive attacks on Android," as he puts it. This strategy was also considered when they made a team up with Microsoft and Apple to purchase the mobile tech patents from the loosing Canadian company, Nortel.
Page said in his blog "The U.S. Department of Justice had to intervene in the results of one recent patent auction to 'protect competition and innovation in the open source software community' and it is currently looking into the results of the Nortel auction. Our acquisition of Motorola will increase competition by strengthening Google's patent portfolio, which will enable us to better protect Android from anti-competitive threats from Microsoft, Apple and other companies."
The takeover is still subject to the consent by the regulators in the European Union and stockholders of Motorola Mobility. The completion of the acquisition is expected before the end of this year or in early 2012.