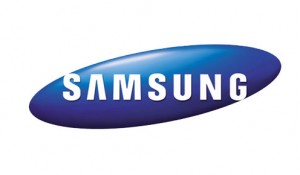 In a recent announcement, Samsung has confirmed that they are considering the idea of hosting their own cloud service, in order to extend the appeal of their Android-based devices to enterprises. Samsung is looking into the idea of building cloud based services that will help connect a wide variety of devices based on different operating systems, so that enterprises can allow employees to bring and use their own personal devices to work.
Samsung's position as a manufacturer and distributor of a range of products, including smartphones, tablets, thin terminals and PCs, that are based on different hardware specs and operating systems puts it in a unique position that lets them see a need for cloud services, as there is significant growth in the interest for Android, Windows Mobile, and Windows 8, that is roughly equal to the need for different devices to share data with each regardless of the OS they use.
While Samsung is eventually going to start their own cloud service, they're still not able to deploy anything so they have to resort to working with 3rd parties in order to offer cloud services.
Samsung is currently the largest smartphone seller in the world, according to figures provided in this year's first quarter. They are closely followed by Apple, which only sold 35.1 million units, compared to Samsung's 44.5 million units.
The enterprise market is currently rife with opportunity, which Samsung is aiming to take advantage of, after Research in Motion's BlackBerry devices started losing favor with consumers. Now that majority of enterprises are looking for an alternative to BlackBerry, Samsung is poised to provide a device that is BlackBerry-like yet has none of the things that made consumers drop the RIM device.
Samsung's best chance at success at their new direction is their new SAFE (Samsung Approved For Enterprise) certification, which is given to devices that make it easier for IT shops to manage from on-site and remote locations. The SAFE certification will allow IT departments to build policies that are in line with their companies' needs.
The first Samsung device to get certified as SAFE is the Galaxy S III. Upcoming tablets will also be certified, and will be managed similarly. Currently, the big hurdle is the fact that SAFE is exclusive to Android devices. The main problem stemming from the fact that Windows devices already have security features built into the OS, but Samsung confirms that they will be taking steps to extend the SAFE certification to Windows devices.
One of the most interesting features of SAFE, as far as enterprises are concerned, is that it allows companies to encrypt or remotely wipe out the data in a device, which is the ideal solution to security concerns over devices getting stolen. SAFE also ensures that systems administrators have the ability to enable or disable Bluetooth, WiFi, camera or any other features that will help track assets and roaming policies.
Lastly, as part of SAFE, Samsung has opened up hundreds of their APIs to carriers and software partners, which can help birth enterprise-level features for smartphones and tablets. For example, AirWatch's access to Samsung's APIs means that their mobile device management software works better on Samsung devices than other closed API devices.