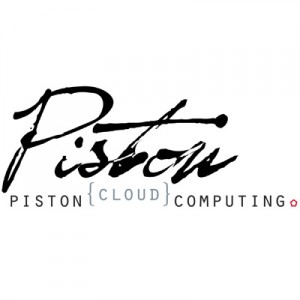 OpenStack OS developer Piston Cloud Computing announced on Wednesday that it has launched its Piston Enterprise operating system, pentOS, to the general public.
OpenStack is the fastest-growing open source project in the world, with over 2,321 contributors and 147 participating companies including Rackspace, NASA, Citrix, Intel, Cisco, AT&T, Arista Networks, Microsoft and Dell. OpenStack is proven and ready for the enterprise and Piston Cloud plays a key role in driving the technology forward – sharing knowledge, guidance, vision and code.
According to the press release, Piston Cloud's Null Tier Architecture combines storage, compute and networking an every node to deliver massive scalability.
PentOS represents the first implementation of CloudAudit, an open security standard for cloud and virtualized environments. It is also hardware vendor agnostic so users aren't locked into a single proprietary architecture.
Piston says pentOS can be installed in less than 10 minutes, and provides automatic security updates via a subscription service.
pentOS operates on a custom-built Linux distribution, and delivers a 99.999 percent automated and hands-free of the pentOS software to servers and switches. It is interoperable with any other OpenStack-based public cloud environment including Rackspace, Dell, Amazon, Internap and AT&T.
"As we continue to see security lag in the public cloud environment, it is clear that private cloud is really the only option for organizations dealing with large volumes of regulated data," said Joshua McKenty, CEO and co-founder of Piston Cloud. "To date, VMware was the only widely accepted option for private cloud, which brought with it associated cost, complexity and vendor lock-in. Piston Enterprise OS disrupts the market with the easiest, most secure and open approach to private cloud."
Pricing starts at $3,500 per server, according to the press release.