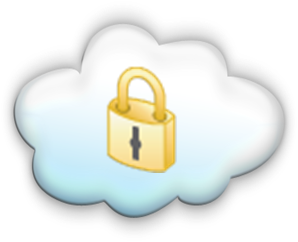 Most businesses do have Disaster Recovery plans when it comes to their data but more than half of businesses still rely on onsite DR capabilities. According to Evault's Andy Brewerton, everyone should consider migrating to the cloud, especially when it comes to protecting data.
Disasters do happen and these can affect your data – natural disasters, human errors, power surges, etc. can all corrupt or wipe out data. When a business has no backup available, these disasters can prove fatal.
Most organisations need their IT systems to be online continuously and, if there is a disaster, these systems need to be up and running as quickly as possible. Proper data backup proves invaluable here.
Evault polled 250 CIOs and found that 95% of organisations in Britain have a disaster recovery plan. Although this seems like a good statistic, less than half of the companies polled have their data backed up remotely or in the cloud. Should disaster strike, those with onsite backups would lose their data and their backups at once. Onsite backups are pretty pointless.
Get the Location Right
If you want to get backups right, data should be stored in at least two areas and you should consider geographic risks when choosing these locations. (Are they both on the same floodplain, etc?) You also need to consider how quickly you'll need to recover the remote backup.
Forrester said in a recent report that companies were not only amalgamating their backup locations but were also decreasing the amount of distance between them. This could prove disastrous when a disaster affects both sites.
A lot of businesses are still using tape to back-up their data. It seems to be an easy to move, cost-effective way to move data off-site but it is not always practical in terms of data recovery time required – according to research, about three quarters of tape-based restores have failures. Consequently, an ever-increasing number of businesses are considering the cloud as a more effective way to store and maintain back-ups.
Cost Cutting
Backing up to the cloud means that operational costs are reduced because the process is a lot simpler. Cloud services cost less and both of these savings combine with the security benefits of using Cloud computing combine to make it an attractive option.
Speed Required
Organisations want to be able to quickly and effectively recover data in the event of an emergency. The fastest option is not, however, always the most cost effective. By knowing what their data is, companies can reduce these costs. Data should be evaluated and prioritised whilst considering what a realistic recovery plan entails. Lower priority data requires less expensive protection.
A lot of companies are looking into cloud disaster recovery. These can positively impact recovery time.
The use of cloud disaster recovery services is fast gaining popularity. These services have visible effects on the time it takes to recover. The effective management and scheduled creation of backups into the cloud means that really rapid restores that are promised by vendors can become a reality. You might, depending on your agreement, be able to have your business up and running in hours. Because the data is stored in different areas, it is better protected and is restorable as soon it has been created.
Automation
The recovery of data when using the cloud means that you are going to need to do less manually. This is cost effective because manual recovery is expensive and is prone to human mistakes. This all leads to delays in getting up and running again. It could also lead to fatal client service errors later. The recovery of data from the cloud is done from one location and can be done electronically without humans getting involved.
The cloud is an inexpensive, reliable and quick new alternative to the more traditional disaster recovery plans. The cloud is currently non-essential but is a better alternative for a lot of organisations. It will, however, become essential in years to come.
Going Forward
Companies are producing huge and ever-increasing amounts of complex data a day. Every piece of data that is important should be backed up. There is an ever-increasing demand from users and a lot of them will expect service that is improving all the time. There is a lot of demand for being able to retrieve data in a fast, inexpensive and efficient way. Security and continuity are essential when it comes to business. Around six out of ten businesses that use tapes do not bother to encrypt these and this opens them up to having their data stolen. The cloud can usually offer top of the range encryption and can help to secure data whether it is on the move or just in storage.
In order to beat trends, and to stay ahead of their competition, organisations should be looking into using the cloud for backing up data and data recovery. It can be safely said though that there are substantial benefits in store when it comes to the cloud-connected future. As with anything in life, the results are largely dependent on how good your vendor is. The better vendors will provide an excellent service at an affordable price.
If your organisation is looking into revamping its major IT systems, it is essential to consider the cloud – especially for disaster recovery.