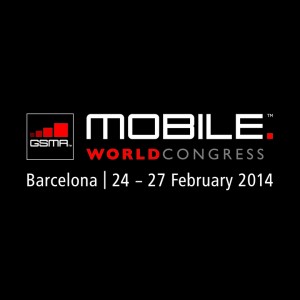 CloudTimes will continue its media partnership with GSMA for the 2014 Mobile World Congress. It will be held 24-27 February 2014 at Fira Gran Via in Barcelona, Spain.
The Mobile World Congress is the cornerstone of the Mobile World Capital, which will be hosted in Barcelona from 2013 to 2018. The Mobile World Capital encompasses programs and activities that span the entire year and will benefit not only the citizens of Barcelona, Catalonia and Spain, but also the worldwide mobile industry.
New Keynote Speakers at Mobile World Congress
Several additional CEOs and senior executives from leading companies across the mobile ecosystem have recently been confirmed to speak in the Mobile World Congress keynote programme, including:
Daniel Hajj, CEO, América Móvil
Jahangir Mohammed, Founder and CEO, Jasper Wireless
Tadashi Onodera, Chairman, KDDI
Hans-Holger Albrecht, President and CEO, Millicom
Jinwoo So, President and CEO, SK Planet
Mats Granryd, President and CEO, Tele2 Group
Jan Koum, Co-Founder and CEO, WhatsApp
"As always, the Mobile World Congress conference program will establish a dialogue around the most pressing issues facing the mobile industry on a global basis," said Michael O'Hara, Chief Marketing Officer. "The keynote speakers already confirmed for our 2014 event represent companies across the ever-expanding mobile ecosystem and from geographies around the world, offering attendees unique perspectives and insights into what's shaping the future of mobile. We look forward to seeing these leaders take the stage in Barcelona."
Showcasing Innovation in Mobile
The GSMA announced several additional companies participating at Mobile World Congress including Ericsson, Etisalat, Fujitsu, Google, HP, IBM, Microsoft, Ooredoo and PriceWaterhouseCoopers. These companies, along with Acer, Alcatel-Lucent, Deutsche Telekom, Ford Motor Company, HTC, Huawei, Intel, LG, MasterCard, Mozilla, NEC, Nokia, Nokia Solutions and Networks, Oracle, Samsung, SAP, Sony Mobile Communications, Telefónica, Visa, Vodafone and ZTE, will be among the more than 1,700 organizations showcasing the latest innovations at Mobile World Congress.