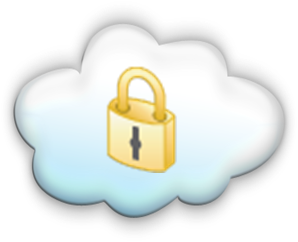 Many organizations have adopted cloud computing, BYOD practices and expanded the use of social media, all of which require new technologies and security policies. Without changes, the security of a company is probably inadequate.
Companies are concerned about managing and privacy of data entrusted to service providers. It is unclear whether this is due to the lack of means to ensure that cloud providers are actually protecting the data in the way they claim, or if companies do not have established processes for conducting assessments, according to a new report.
Despite the apparent enthusiasm around cloud computing, a survey of Wisegate found that more than 50% of people think the cloud is too risky for the time being. The general feeling that emerges from the other issues of the study is that security remains a major concern for cloud adoption.
For the survey respondents, the focus continue to be in the hacking and malware as persistent threats. Still, the landscape has changed dramatically with the emergence of advanced persistent threats, denial of service attacks and other sophisticated malware and cyber-attacks.
When asked IT managers operating in the financial services, healthcare, and consumer products, automotive or in government agencies, if they intended to move their sensitive data in the public cloud, 51% responded that it was too risky and that they do not intend to do so in the long term.
The report found that security is the main concern in adopting the cloud, mobility and BYOD. Among the top three security risks, more than 32 percent said data breaches and malware as the top threat and risks, 51 percent consider insider and outsider threat, BYOD management and security, and advanced persistent threats as the top challenges adopting cloud and BYOD.
Research and Markets described in a report that the worldwide mobile cloud market to grow from $9.43 billion in 2014 to $46.90 billion by 2019, at a CAGR of 37.8% during the period 2014-2019. Mobile software and mobile apps grow in an impressive way as consumers are now more inclined to tablets and the rise in mobility has led to noteworthy developments in the cloud.
Cloud security addresses the most critical problems faced by the companies in the current work scenario. As the BYOD trend is increasing, identity and access management has become of prime importance. When a new technology hits the market, especially one that directly manages data and is used in enterprise operations, security concerns come in rapidly in terms of increasing security threats and data breaches.
The rapid adoption of cloud computing is making organizations to spend more on security, which in turn offers benefits such as scalability and stability. Companies choose more often for cloud-based identity management, DLP, web and email security, IPS, SIEM, encryption services, network security, database security, and virtualization security.