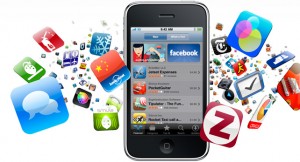 Research and Markets has released a new report on the global mobile cloud market by Application (Gaming, Entertainment, Utilities, Education, Productivity, Business & Finance, Social Networking, Healthcare, Travel & Navigation), & By User (Enterprise User, Consumer) – Worldwide Market Forecast and Analysis (2014 – 2019).
As the number of tablets, smartphones, touch and connected devices are snapped up by consumers worldwide, the market for mobile applications is also expected to grow. The report forecasts the worldwide mobile cloud market to grow from $9.43 billion in 2014 to $46.90 billion by 2019, at a CAGR of 37.8% during the period 2014-2019.
Mobile software and mobile apps grow in an impressive way as consumers are now more inclined to tablets and the rise in mobility has led to noteworthy developments in the cloud. The mobile cloud market is fast gaining momentum primarily due to the convenience provided by the mobile cloud apps and services to the users.
The present times has seen an extensive rush in the adoption of mobile cloud as it provides users the access to any content simply on a click over one's mobile phone. Further, the mobile cloud market is also growing in pace as users are becoming more responsive towards adapting applications and services pertaining to the mobile cloud.
According to the report, one of the major drivers of the market is the increased need for connectivity and interactivity as potential consumers like to stay connected to the internet for various reasons, especially social networking. Moreover, in the corporate scenario, being connected with customers, vendors, and suppliers through the internet at all times is the basic business need of today's world.
The evolution to mobile cloud is the outcome of the rapid progressions occurring in the cloud arena supplemented with the availability of competent mobile devices in the market. Companies like Amazon.com, Apple, Lenovo, Samsung, Sony and others are benefitting from the explosion of mobile cloud apps and services.
Although mobile cloud have leveraged both the user segments of enterprises and consumers, mobile, data security and privacy is the chief concern and challenge among the enterprises and consumers. In addition, one of the key challenges in this market is the unavailability of sufficient bandwidth for computing purposes. The report said that mobile computing devices work on wireless connections that require high bandwidth for data transfer. Further, the high cost associated with bandwidth is another factor affecting the Global Mobile Computing Devices market.
Another report published in September this year by ReportsnReports.com found that hybrid cloud market is expected to reach $79.54 billion by 2018 at a CAGR of 30.19% from 2013 to 2018 as the global spending on mobile devices and network security infrastructure, software and services, installation of anti-malware and anti-virus client software is thriving faster downloads and the basic requirement for most smartphones and tablets.