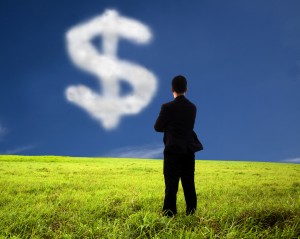 A Primer for ISVs moving to the cloud
by Sanjeev Kumar
There is a tectonic shift taking place in the IT industry with the advent and adoption of cloud computing. According to IDC, a leading global market research firm, worldwide sales of public IT cloud services will reach $55.5 billion in 2014 with a compound annual growth rate of 27.4%. But for ISVs (independent software vendors) who have built their businesses around the traditional license and maintenance contracts, transition to SaaS involves not only changing their business models and revenue strategies but also tackling the increasingly competitive cloud marketplace.
The following section explores the business and technology challenges that ISVs must grapple with in moving from traditional software sales and delivery to the new cloud-based software-as-a-service model.
Threat to revenue streams
SaaS has propelled the consumerization of IT and made large enterprise-scale infrastructure and software accessible and affordable to small and medium businesses. The affordability has considerably improved with the change from annual software license and maintenance fees to the monthly subscription charges model. This is both good and bad news for ISVs. On one hand, it opens doors to new opportunities for offering more features and functionalities "as-a-service." On the other hand, it puts traditional revenue streams under pressure. ISVs now need to look at new ways of re-configuring their software value and open additional revenue streams to attain a sustainable level of subscription revenues.
Increasing competition
With cloud computing getting popular, the entry barrier for new entrants into the software industry has come down significantly. Infrastructure such as server and processing power is available at commodity prices and easily accessible. This is helping new entrepreneurs make headway into the software industry at a rapid pace. It is also increasing the competition for existing ISVs significantly. ISVs need to regularly review their product and service offerings to differentiate in the marketplace and retain a competitive edge.
Need for real-time business performance tracking
With the advent of cloud computing and SaaS, buyers have numerous choices for all kinds of software;  switching costs are not as high as they used to be in the past. Users are more connected to their colleagues and others in the marketplace via various kinds of business and social networks. With this tremendously increased interconnectedness, user behavior and expectations are also evolving rapidly. To retain the user base and keep customer satisfaction levels high, ISVs need to do almost real-time tracking of various business metrics including how the applications are used, user engagement with software, and how marketing campaigns are working. The business monitoring latency of the past is no longer working in the cloud era.
While the cloud computing paradigm poses significant challenges for ISVs, it also opens doors to numerous opportunities such as:
Reduced capital expenses
With availability of infrastructure-as-a-service (IaaS) from various cloud infrastructure vendors, ISVs have a choice to revisit their capital expenses incurred on hardware, network, storage and related support infrastructure. Ready to provision IaaS services can be used instead for these capital intensive resources.
Enhanced business flexibility
On-demand availability of a cloud infrastructure allows ISVs to scale their business without worrying about upfront commercial obligations. With just an initial investment in a cloud infrastructure, ISVs can scale up their capacity at the rate of their business growth. This takes away issues such as underutilization of infrastructure or sudden pressure on infrastructure due to rapid business growth.
Reduced time-to-market for new products
By re-using platform-as-a-service (PaaS) capabilities available in the cloud, ISVs have a choice to restructure the development effort required for building new products. There is a diverse range of PaaS options available today that support various programming languages, databases, integration, analytics and other important platform capabilities. Instead of building such capabilities from scratch, ISVs can utilize the available platform services that will help bring new products to market quickly.
Winning new customers and new revenue streams
The cloud enhances the ISV's customer reach from local to global. Subscription-based pricing and new service sign up mechanisms allow customers and users to try a new cloud software service before making a long-term commitment. If customers find the new service satisfactory and beneficial, they can chose to continue with the service subscription for a longer term. This enhances customer stickiness to the ISV and opens new revenue streams.
In summary, ISVs can leverage the growing usage of cloud computing to open new revenue streams, achieve business scale and reduce their capital expenses. While doing so, they will need to overcome some of the challenges posed by this cloud-based software model.
Sanjeev Kumar is Product Manager for Business Analytics at iBE.net, which builds mobile and cloud-based business management software for small and midsized organizations. For more information visit www.ibe.net.