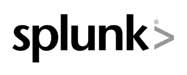 Splunk had a blockbuster IPO today with the stock price more than doubling on its first day of trading. It left some people wondering "Is Splunk really worth a $3 Billion valuation?".
Splunk has every sign of a great company: a rapid growing customer base, over 70% year over year revenue growth rate, a hot market with Big Data and cloud computing, and an excellent management team with prior success. But what makes Splunk really special is the product's unique ability to absorb all sorts of machine data in huge amounts and turn it into meaningful information with reports, dashboards and alerts. Talk to any techy who's used the product and they will tell you there is no other like it on the market.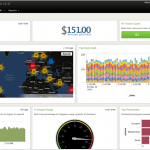 Although a lot of companies claim to have solved the Big Data analytics, nothing compares to Splunk's ability to search, index and harness all the fast moving machine data… it even does it in real time. Compare it to Google, where many other companies claimed to have a great search engine, Google actually build the best, fastest and simplest search engine in the world. That's exactly what Splunk is in essence, a simple fast search engine for machine generated data. Easy to install and use by techies and non-techies who quickly become addicts. And because big data is just getting bigger at every company, Splunk will continue its stellar growth over the next few years giving it a great advantage over its future competitors.