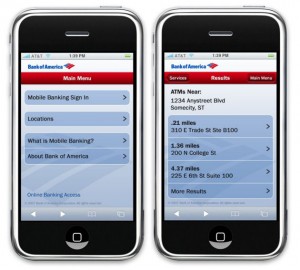 At a recent Mobile World Congress held in Barcelona, Spain, the old and obsolete Nokia mobile phone took center stage. A small French firm explained that this type of cellular phone is being used for mobile banking in areas where smart phones aren't popular. Most technological firms are geared towards producing sophisticated mobile products for the wealthy customers while millions of poor people are using the old cellular phones as a practical yet efficient tool in mobile banking.
In these poor countries, cameras with digitized code readers are very expensive. Thus, there is a need to create a system which only requires the most basic mobile phones. Tagattitude, a French firm, offers this kind of basic mobile banking system in more than 20 countries. According Tagattitude CEO Yves Eonnet, the cellphones are equipped with a microphone which can capture financial data for the mobile banking transaction.
More complex mobile banking systems have been built but adoption has been at an astonishing slow pace around the world. In emerging markets such as Africa, Asia, and Latin America, more than 150 wireless providers are offering mobile banking services for those individuals who don't have regular bank accounts and that the most popular device being used for such kind of transaction is the basic mobile phone with text messaging capability.