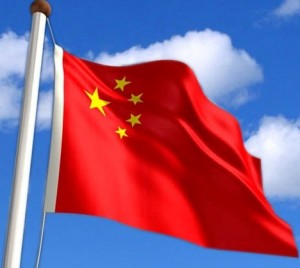 The U.S. software giant wants to strengthen its position in China considerably. In the next coming years, the developer of the Windows operating system announced the recruitment of some 1,000 people on the Chinese mainland as well as heavy investment in R&D in cloud based products.
Cloud services that enable to move computing resources and data to remote Internet servers in recent years become one of the main trends of development of IT-technologies. Microsoft aims to develop and sell solutions for the cloud computing market in China as well as provide cloud solutions for a wide variety of public and private industries.
This is the latest development by the software giant in the field of cloud development in the fast growing market. The Chinese market is promising to promote cloud based online products. With the move, Microsoft plans to strengthen its position in China, a market which the U.S. firm sees as a key area for future growth.
Microsoft said spending in R&D area to increase next year by about 15 percent, as stated by Ya-Qin Zhang, chairman of Microsoft R&D division in the Asia Pacific region. Currently the company's amount on R&D spending in China is around $500 million a year.
The new hires will be placed on the research and development, sales, marketing, and service, said Ralph Haupter, CEO of Microsoft for the territory of mainland China. Haupter explained that this expansion is part of Microsoft's desire to reach out to potential customers in China as local public institutions.
The software giant based in Seattle is struggling to establish a foothold in the Chinese IT market, where consumers can easily buy pirated versions of their software. In January, the company sued Gome Electrical Appliances Holding, the largest seller of home electronics China, because it has installed pirated versions of Microsoft software on many PCs.
China is the largest consumers of mobile phones and desktop, which is where Microsoft is concentrating on its new Windows 8 and Windows 8 mobile operating system.
"If not the biggest, (China) is one of the top two markets adopting right now the Windows 8 beta," said Haupter. "As much as we love Windows 8, the opportunity is at least in servers, at least in the Office products, at least in the (Windows Phone) product, and yes obviously in the Windows platform."
Microsoft is also building a large cloud computing center in Shanghai where they will employ about 600 people, said Zhang. The company has also contributed to the creation of a platform for cloud government in southern China, in collaboration with Chongqing Economic Development Zone.
Obviously, Redmond is not the only IT giant to invest in the China market. Alcatel-Lucent has built a data center in Shanghai with Capgemini. IBM launched the work of its third center in China in the province of Jilin and HP has at least two data centers in the country.